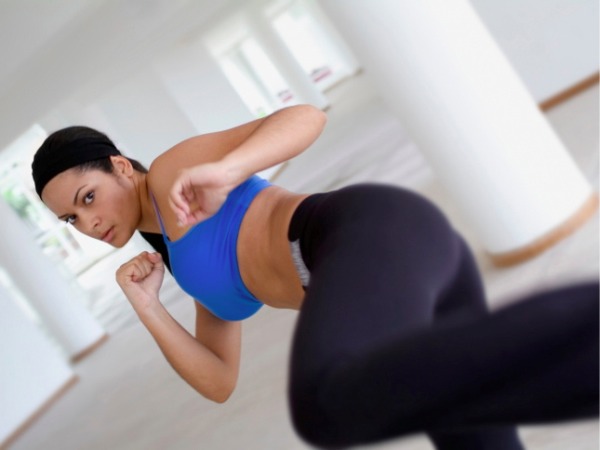 So I've finally got round to telling you guys about these classes I've been taking part in at Nuffield Health gym, the first one I've done is the Combat Aerobics which is taught by a lady called Jackie. She shows you everything from Boxing, Muay Thai, Capoeira, Kickboxing, etc all mixed martial arts moves. Last week she taught us how to do a perfect "fly kick" all for exercise purposes of course! This particular class is great for those who want a full body tone up. The boxing works out the arms and waist (if you do it correctly) and the kicks and other MMA moves tone up the legs and glutes (ass).
I'll definitely be taking this class up weekly as one of my goals was to find my waistline, think this'll do the trick!
For more information on classes, locations, or anything else Nuffield Health click here.