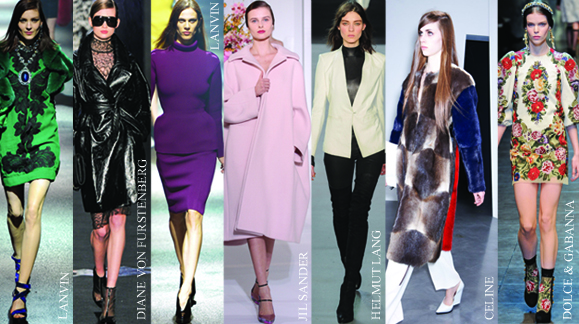 The colder months of the year tend to bring out some of the most distinctive layering options for fashion, giving people the opportunity to experiment with colour and materials. At the same time, Winter fashion is about being comfortable in the cold weather, while still being able to avoid going for a shapeless look as you wrap up. Some of the top trends that will be becoming more important as the year turns from Autumn to Winter include trench coats, purple as a general colour choice, and even seemingly dead in the water choices like puffer coats, faux fur, and not forgetting the My-W Belstaff coats!
Emerald Green
This colour has gradually built up its popularity over the past few months, and could be one of the brighter shades to appear in the darker turn for outfits during Winter. Emerald green can particularly be expected to appear on dresses and jackets, as well as via clutches and hats. Be careful, though, not to overdo it with the colour.
Trench Coats
A good trench coat is a must have for the winter months, particularly as it can be worn as part of a general layered ensemble. Burberry remain the brand to go for in terms of style and comfort, especially when you need to cover yourself up against the cold.
Purple
Like emerald green, purple is a luxurious colour choice that demonstrates how Winter need not be about softer tones. Purple was a key feature of Prada and Gucci shows earlier in the year, and can be used as a small but important contribution to outfits via accessories, dresses, and ankle boots.
Oversize
The oversize trend is one that is hard to pull off, but can work well for both men and women. The trend effectively focuses on oversized coats which are still tailored enough to provide a flattering silhouette. Belts can also be worn to give more structure to looks.
Tailored Blazers
Set to be one of the season's must have items, a tailored blazer in stretch cotton can avoid an overly bulky look, with slim fit styles a must for women wanting to invest in a smart causal looks.
Puffer Coats and Jackets
While still associated with bulky 1990s skiwear, puffer coats and jackets are making something of a return this year, albeit in more tailored and sophisticated shapes.
Faux Fur
Worn as an additional feature on outfits, faux fur is expected to be used as part of trim for jackets and shoes, and should also be a key feature of bags.
Vintage Bags
Some of the top vintage bags trends expected to be popular this Winter include ball shapes, as well as oversized bags that are in keeping with the trend mentioned above.
Embroidered Flowers
Elaborate Art Deco details will be a feature of dresses and tops, with Dolce & Gabbana particularly using this 1920s and 1930s inspired style as part of their Autumn and Winter collections.
Author Bio
Serena Grant is a freelance copywriter specialising in the Fashion industry. She would recommend UK company Choice for fashion subjects such as rising brands, different styles of designer clothing and upcoming trends. One of her personal favourite brands from the online store is the Alexander McQueen brand.