J. Mendel's pre AW 2011 collection is the perfect mix of "menswear" and womenswear, light delicate dresses paired with fur covered structured outerwear. Heir to the grand furrier throne Gilles Mendel certainly didn't disappoint.Take a boyfriend jacket, cover it in fur, add a sprinkling of cocktail/evening dresses and you've got J. Mendel's pre AW2011 collection.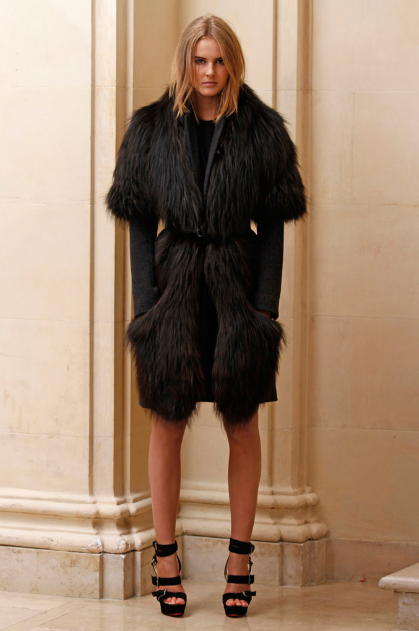 To quote (dare we say it) the nation's sweetheart Cheryl Cole, "It's right up my street!" We love to mix it up here at Freak Deluxe "opposites attract" and all that, just take a look at our Tough Love Shoot and you should get where we're coming from.
"It's the sensibility of Spring, but with more tailoring," Gilles Mendel said at his showroom. Too true, aside from the fur tailored jackets this collection is totally transferable through seasons; in colour, shape and texture.
Mendel's signature delicate dresses were hand-pleated in silk organza, chiffon, and mousseline, the best ones were those with the raw edge; giving us done – slightly undone.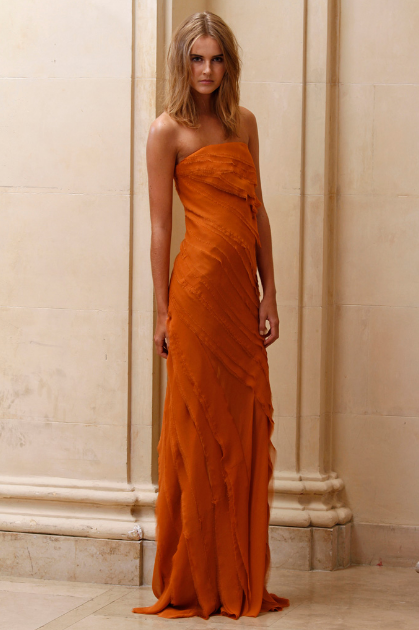 The strongest pieces in the collection, the fur tailored jackets. Wool-cashmere overcoats in black and camel were lent texture by curly-lamb linings and sleeves. Another topper ended in striated layers of lamb and raccoon.