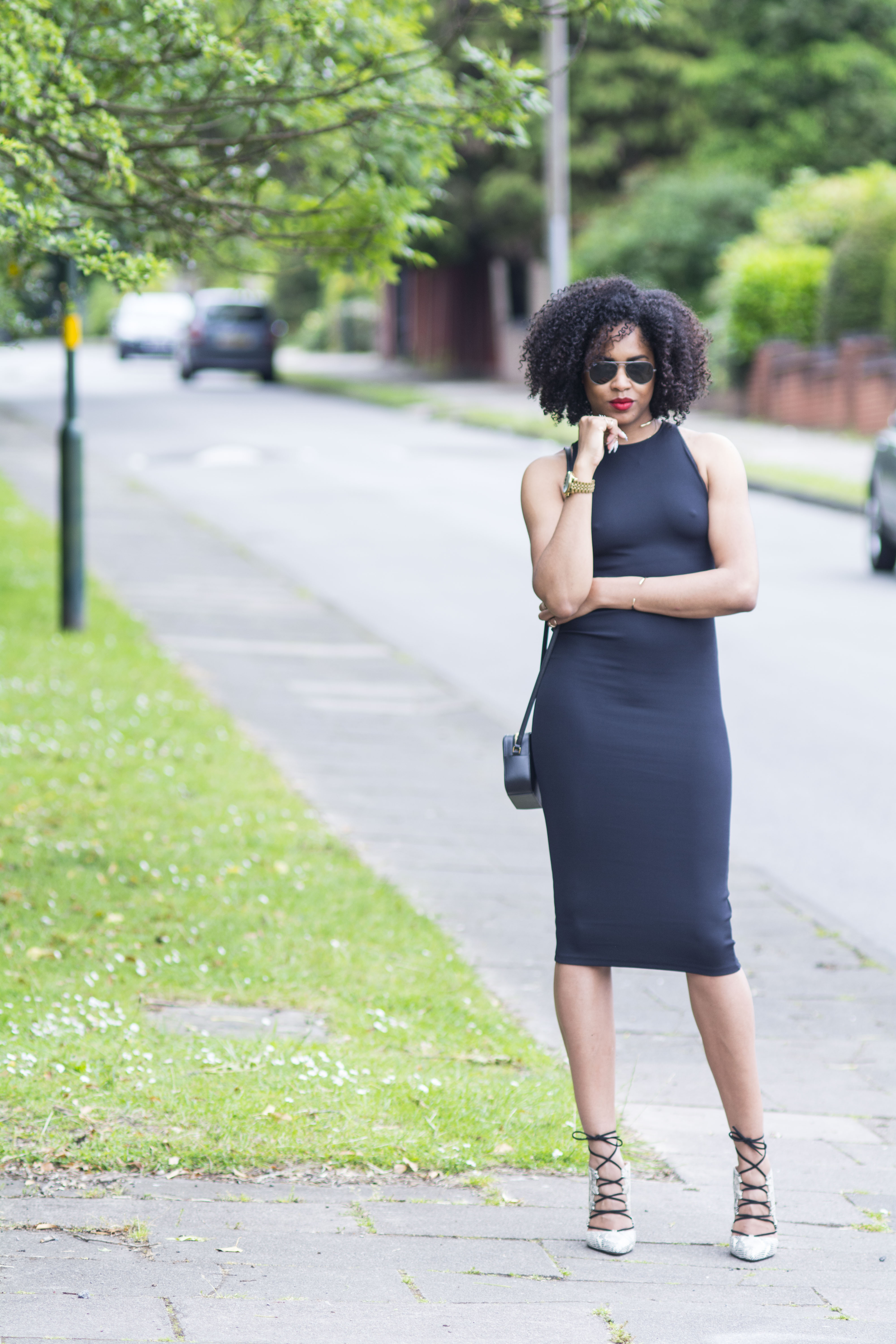 I just bought this dress from H&M, and I have to say, it's my fave thing right now! Why? It was super cheap, it fits like a glove, and makes me feel goooood.
See more after the jump!
INSTAGRAM : TWITTER : BLOGLOVIN : FACEBOOK : TUMBLR : YOUTUBE
Because of this dress I've had to order some more silicon nipple covers, because I can't for these things tryna look like bullets! I also had a little word in Nubian Skin's ear about developing some colour coded nude nip covers; hopefully that's next on their list for all us darker than "nude" girls.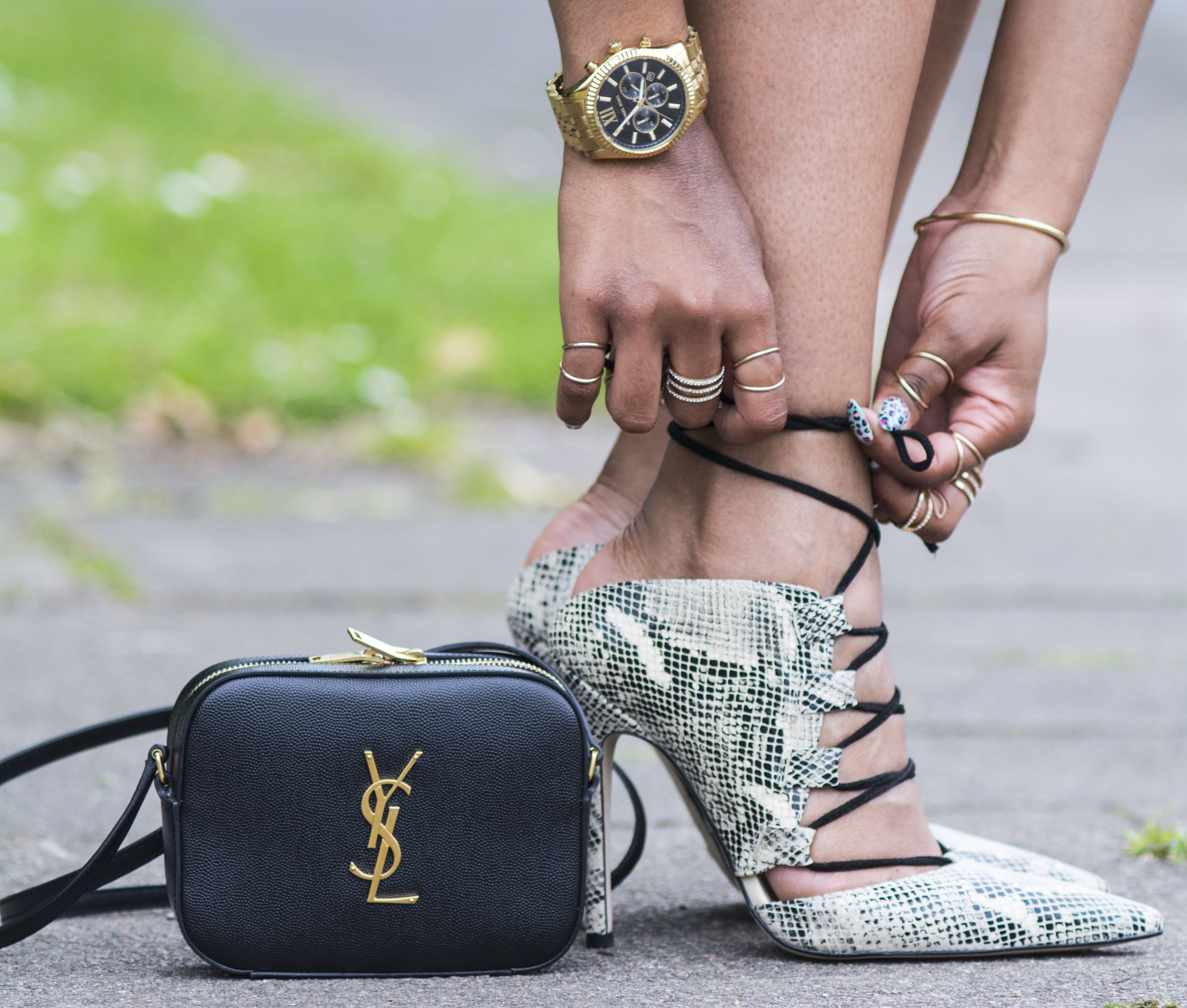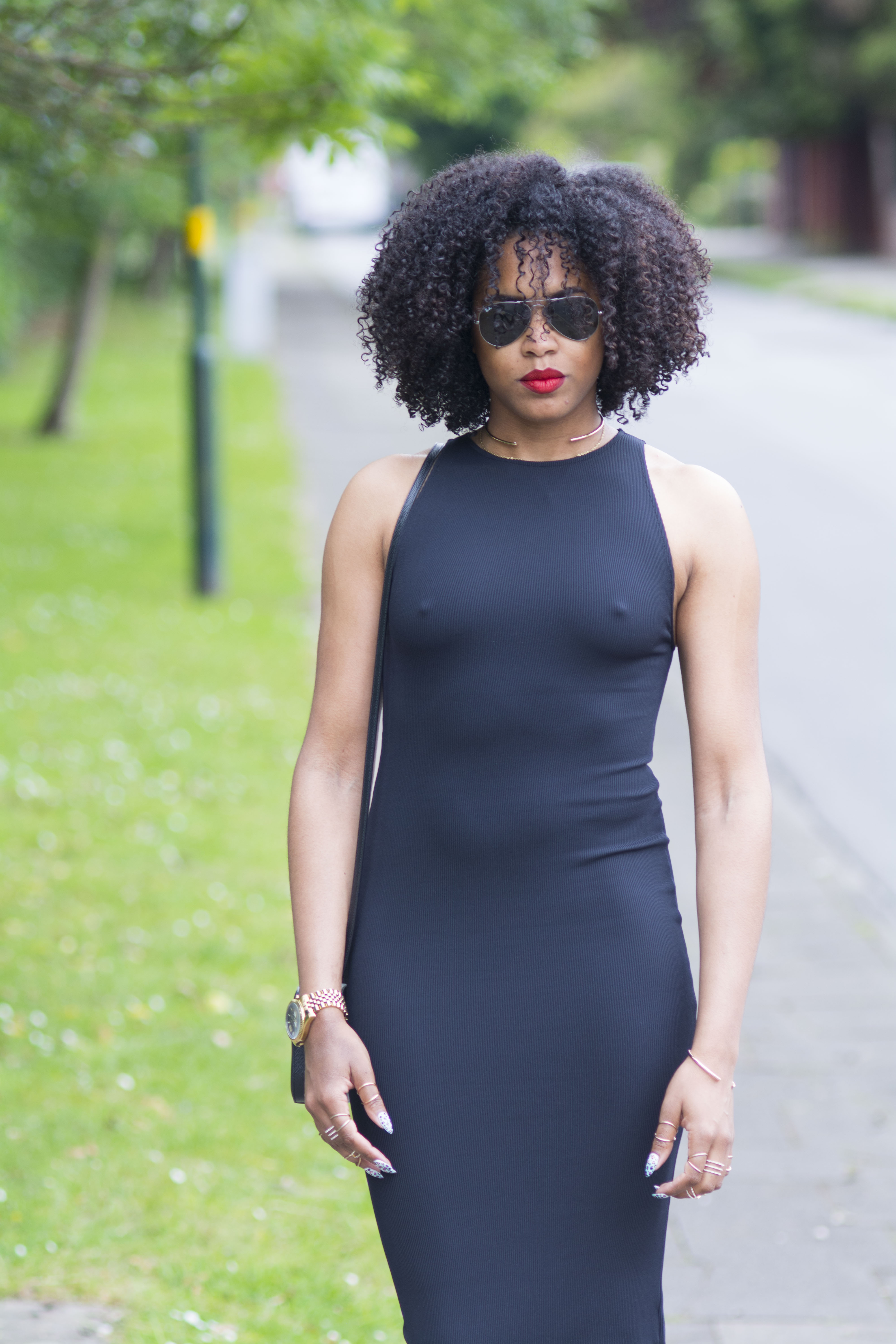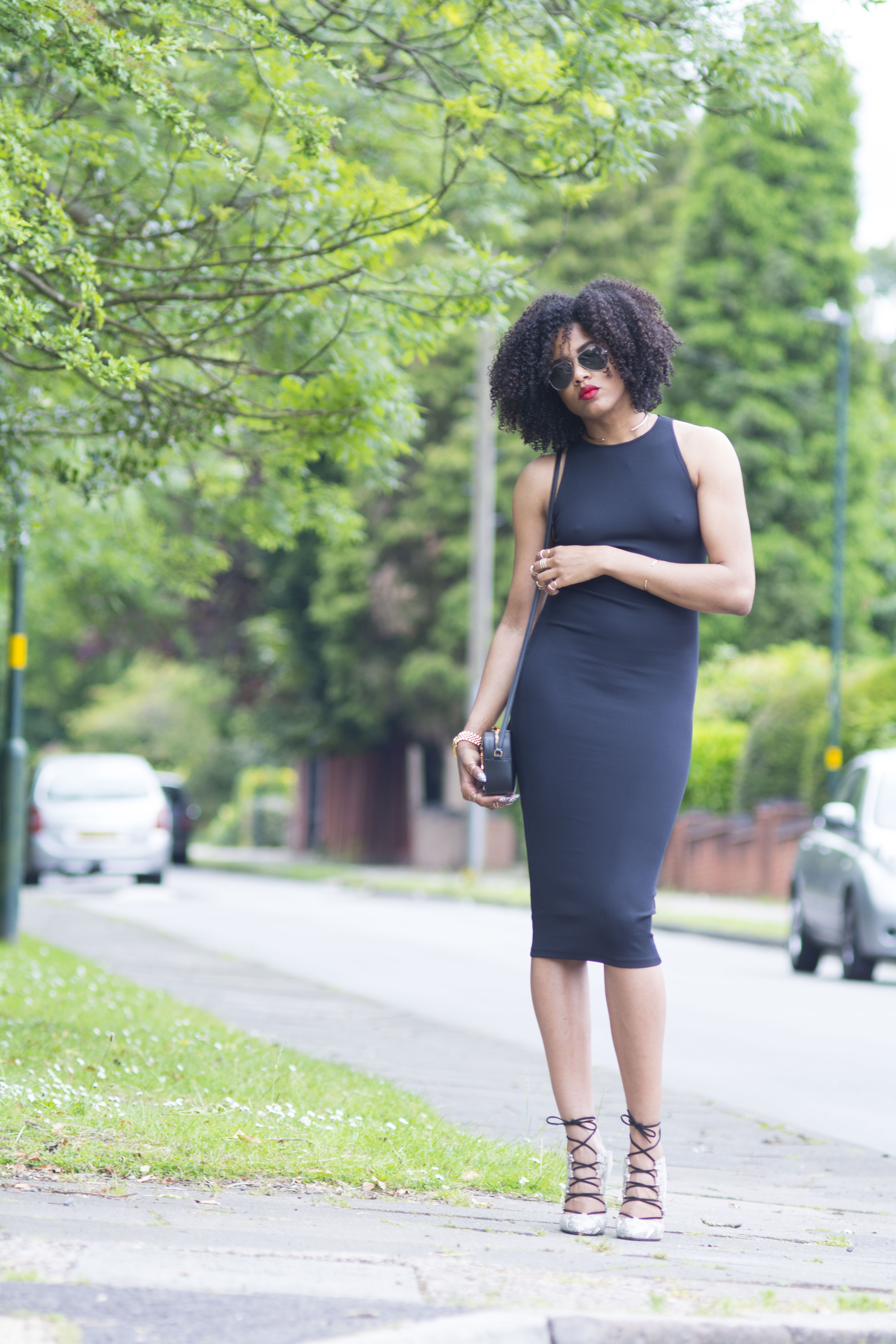 H&M black dress | Topshop snake print heels | YSL cross-body bag | Ray-Ban aviator shades | Michael Kors watch (similar here and here)