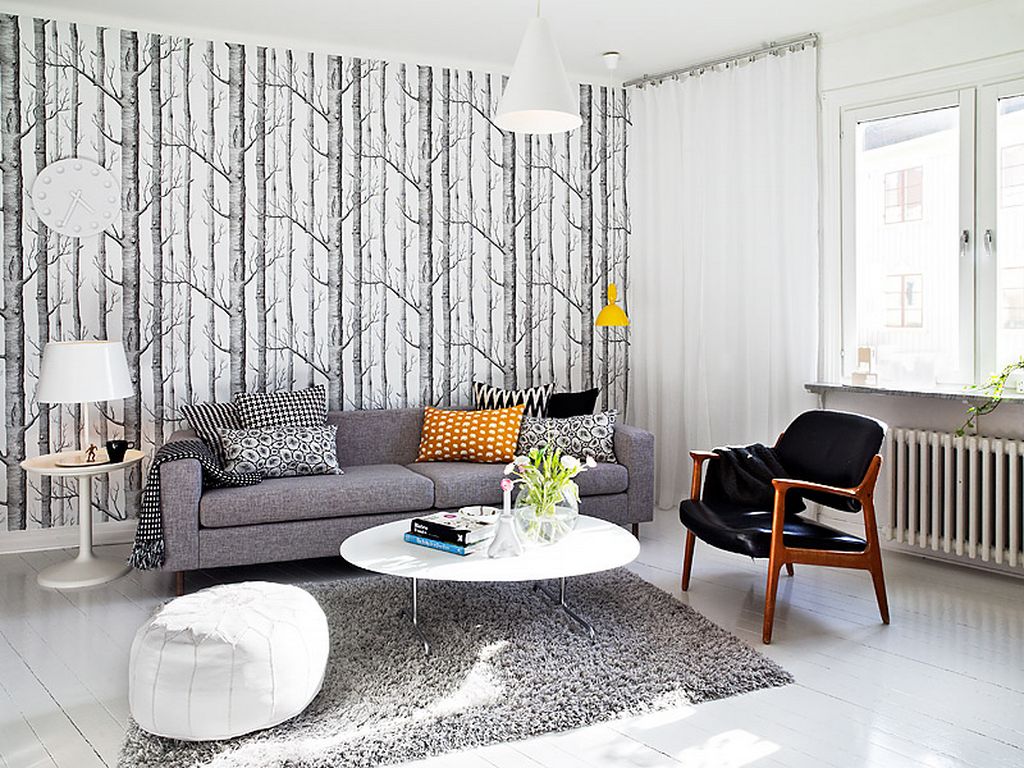 Having enjoyed a recent revival in popularity, wallpaper has certainly made a return as the must have decorative feature to relieve the banality of a plain living space. Homeowners are once again exploring new ideas and testing their personal creativity by choosing a wallcover that reflects their own distinctive sense of style or personality. These days, there is simply no limit to colour, pattern or texture, as wallpaper designs have become increasingly opulent, unique and luxurious. Making a statement in the home is all about personal choice and with so many choices available, the challenge is knowing how to transform the interior space into an elegant backdrop that is naturally balanced and also aesthetically pleasing.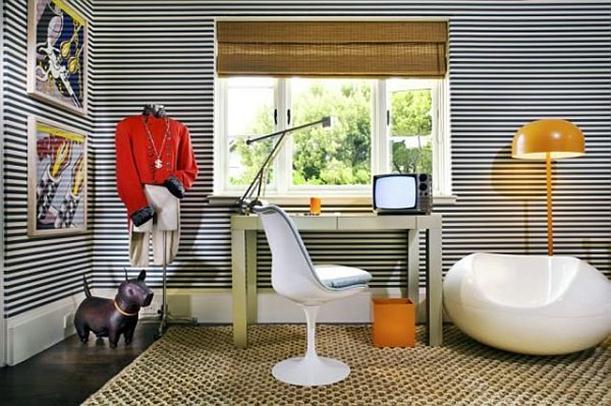 Wallpaper trends move with the times, but the contemporary wallcover offers even more variety than ever before. From bold floral designs to striking geometric patterns, wallpapers celebrate the retro and the modern, with luxury designer brands creating sophisticated designs that play on colour, tone and texture. An elegant living space may benefit from a delicate feature wall or use an intricate blend of bright colours and brave statement patterns to create a dramatic and decadent space. Wallpaper designs have become increasingly unusual, incorporating contrasting colours, graphic images, or innovative textures that ensure each space can be as unique as its neighbour.
For those who prefer an organic, understated effect to intense patterns, optic wallpapers recreate the subtle textures and varied undertones of the natural world, bringing a quiet serenity into the home. The wallpapers offer the versatility of enhancing any room in the home, whether the homeowner desires a rustic atmosphere in the kitchen, or recreates the stark industrial accents of the city within a study or home office. Natural materials can be easily introduced into the home, recreating the roughness of red brick, the ridges of natural wood or the soft, smoothness of stone. The home is now a part of the natural world, offering a more harmonious and relaxing living space.
Every room in the home can now celebrate the personal interests and passions of its owner, thanks to an ever increasing range of graphical wallpaper murals that transform a wall into a living work of art. From grand photographic images of cityscapes to rustic fields and ocean waves, the wallcover takes the viewer on a journey to a faraway place, creating a space that tantalises with the promise of another life that is yet to be reached. Homeowners searching for wallpapers with a unique perspective on the world can now decorate their room with maximum impact, creating a personal space that celebrates boldness and originality and offers an entire universe of possibilities in home decorating.