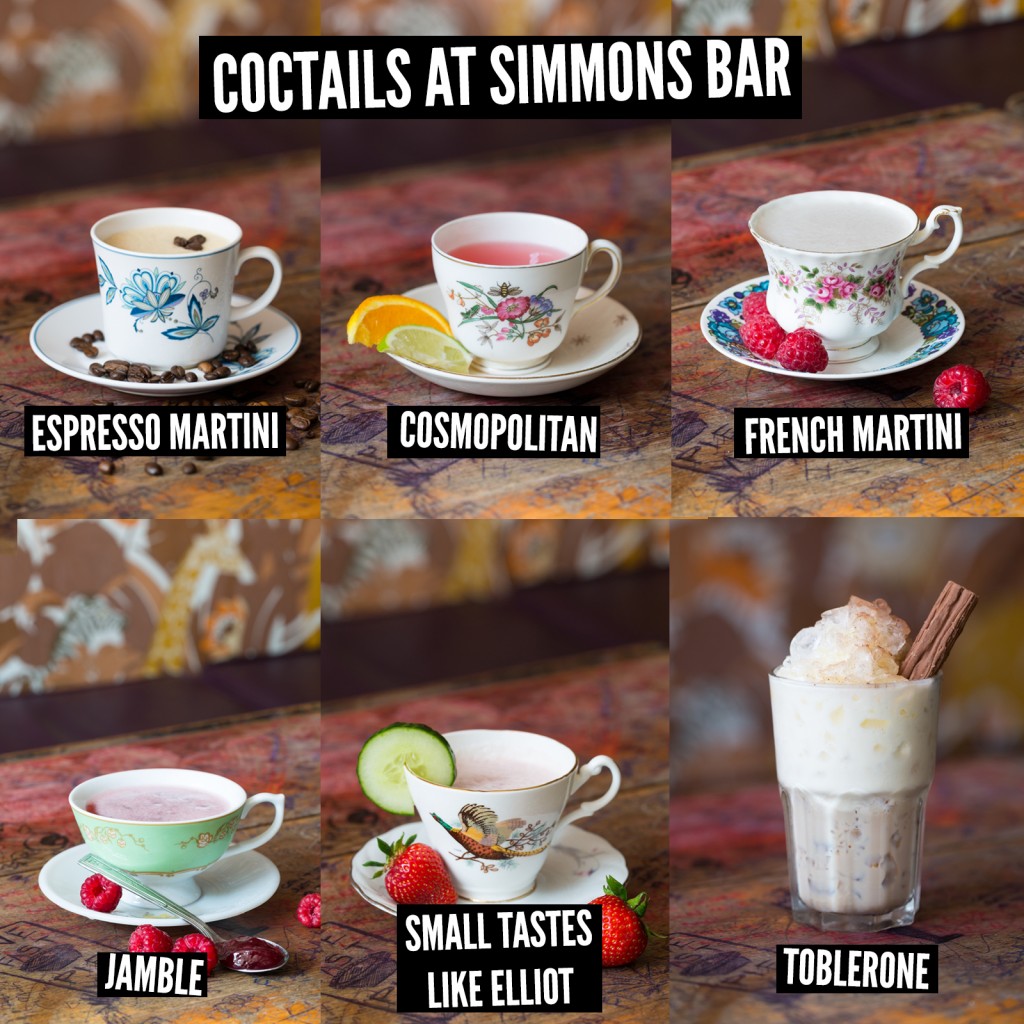 Whilst pounding the streets of Londres with my Aunt a couple of weeks ago, we stumbled into a cool little bar down on Maple St.  Simmons Fitzrovia pleasantly surprised us, not only with the cute decor and interesting cocktail menu, but also with the Happy Hour prices!!
You now that's what's improtant, especially in central London.  Get this bottled beer, spirit & mixers or glasses of wine are available for just £2.50 a pop! Cocktails are 2 for £10, share a bottle of wine for £10 or pick up a bottle of Prosecco for just £15 – and it's not just an hour or two, it's a marathon happy hour from 4pm-9pm, Monday – Friday there's no need to break the bank to have a good time.  Classic cocktails in teacups and teapots!
See more of the Simmons Bar after the jump!
INSTAGRAM : TWITTER : BLOGLOVIN : FACEBOOK : TUMBLR : YOUTUBE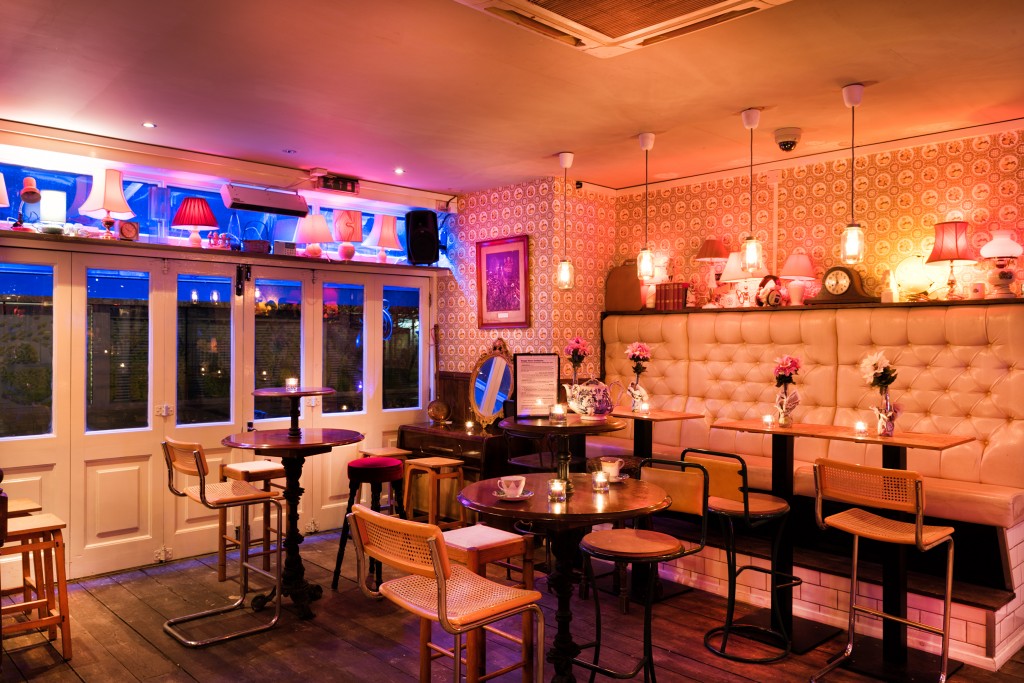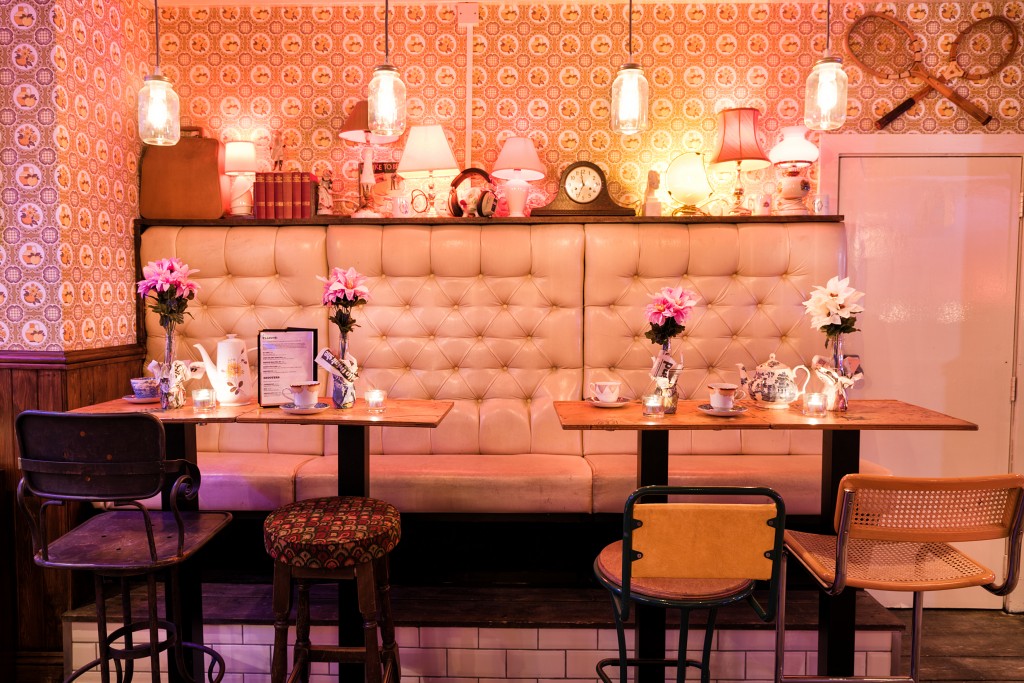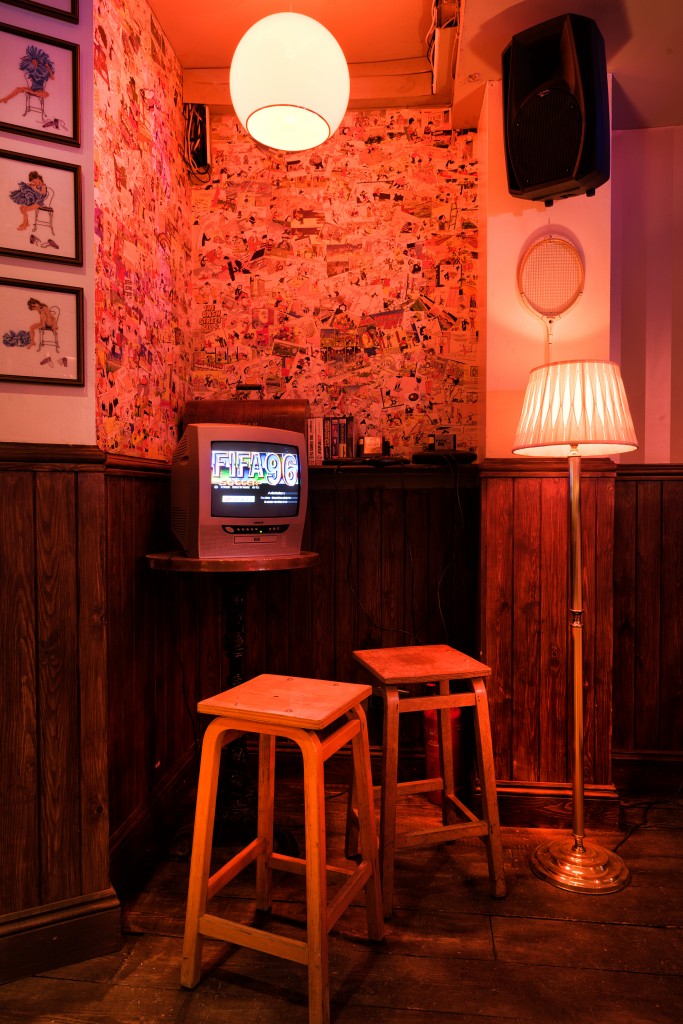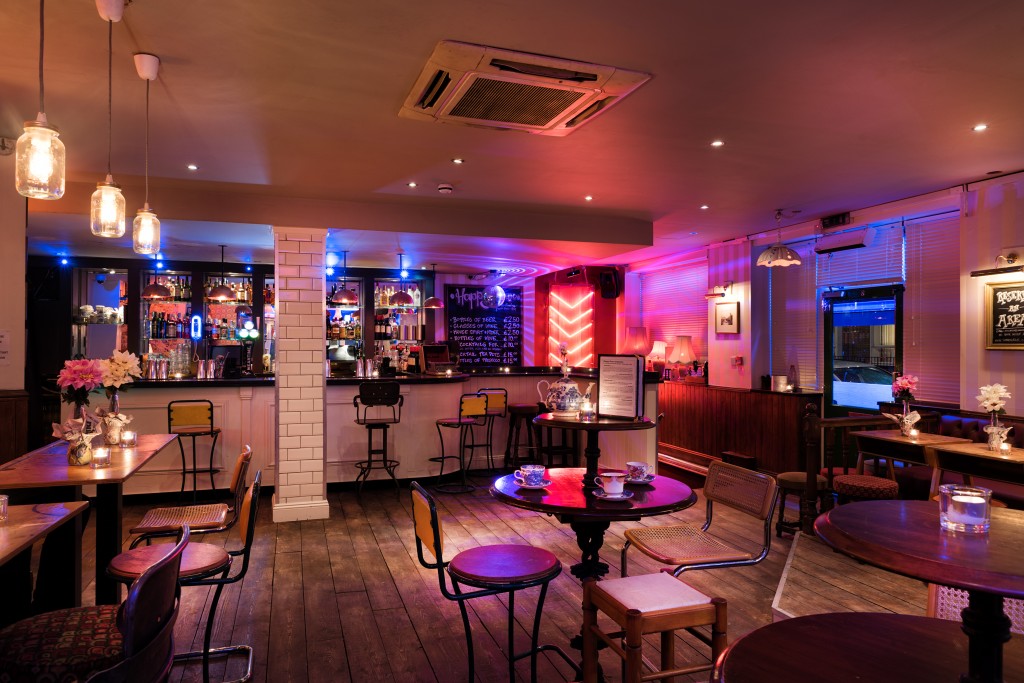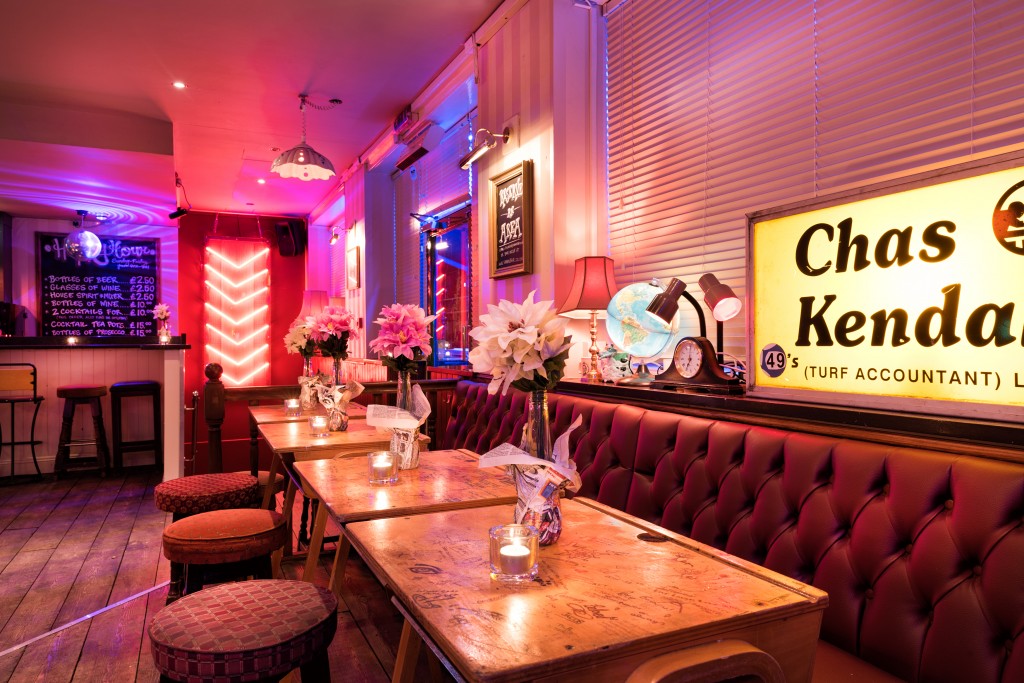 The two storey bar laden with wooden floors and vintage seating is airy and bright with its own quirky vibe. With a mirrored skull disco ball that greets you as you enter, and colourful funky wallpaper that gives you that warm familiar feeling, as if you are in an eccentric aunt's living room, while neon light signs and different shaped clocks and frames drape the walls.  Guests can take a seat at the high tables while choosing from an extensive menu of craft beers, cocktails, wine, and bar snacks.
You can also hire out their arched caves downstairs, hire one for intimate drinks with friends, or take the whole of downstairs with a capacity of 100 people for your festive celebrations.  This drinkers' paradise is equipped with a full bar and DJ station, perfect for an office party, birthday or just a fun night out with friends.
Open Mon – Wed from 4pm til 12am and Thursday – Saturday from 4pm til 1am this whimsical watering hole will keep you entertained from noon til night.  With friendly staff, a house party vibe and local DJ's pumping out some old school tunes this quirky venue is sure to attract the crowds and become the next favourite haunt in Fitzrovia.
Make sure you check it out for yourself – Simmons Fitrovia, 28 Maple St, Fitzrovia, London, W1T 6HP
Keep up with the latest from the Simmons Bar on Twitter, and Facebook