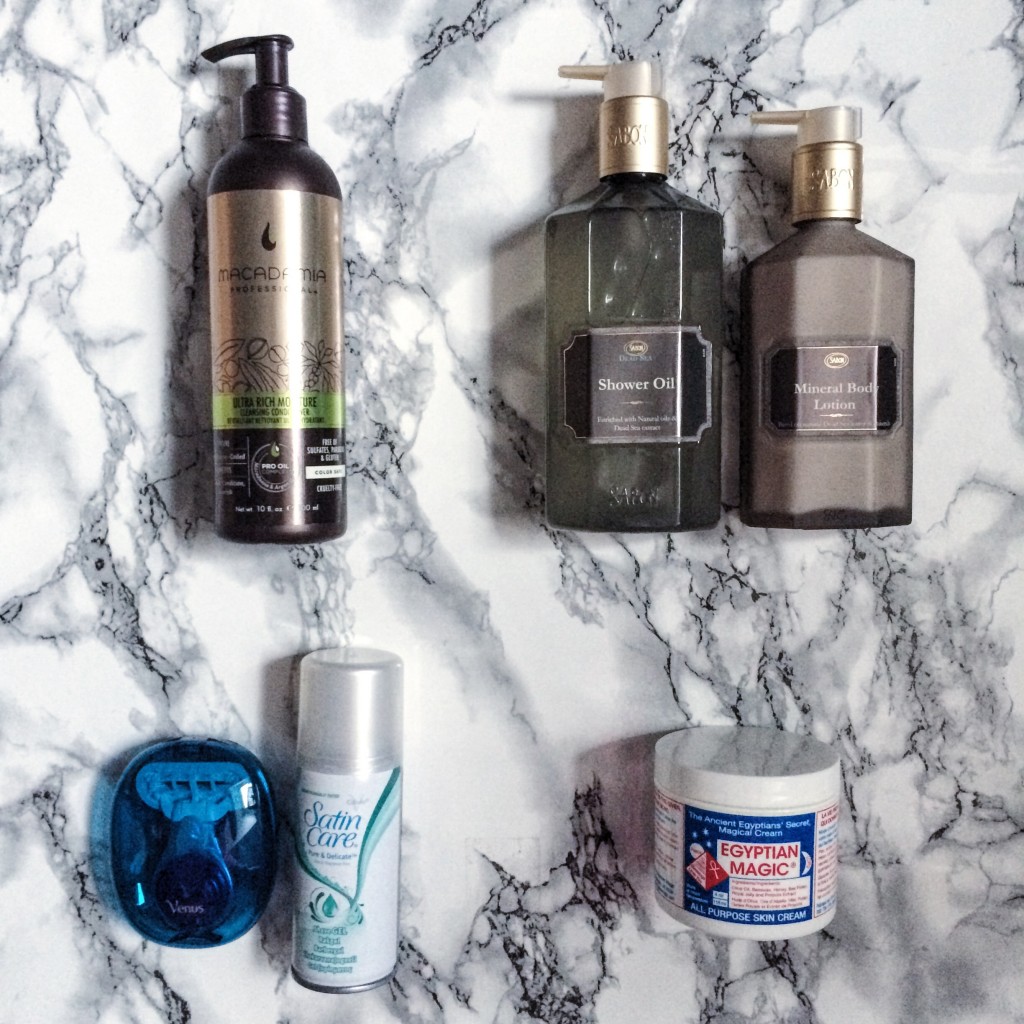 No-one like ashy right? Nobody wants to be ashy, see ashy, or feel ashy; so here are my four steps to being sleek this NYE!
See more after the jump!
Macadamia Ultra Rich Moisture Cleansing Conditioner
This conditioner deep cleanses and conditions in one step (a real time saver) and leaves curls frizz free, defined and nourished.  Now I co-wash at all times anyway, but this little number from Macadamia really does cut my time in half because it removes the need to add a leave in, and cuts down on my need for extra oils and curl creams.

The conditioner, infused with Mongongo Oil and almond butter, provides a deep clean as well as intense moisture to leave curly hair nourished and detangled. 

It can be purchased here and costs £27.25 for 236ml.  There's also a 100ml size, which is £10.95, which is really useful for travelling.
Sabon Dead Sea Shower Oil & Mineral Body Lotion
I love to massage oil into my skin straight after I shower, whether it be coconut oil or my honey's sweet smelling Indian Rose infused massage oil.  This shower oil puts it in one step; cleansing and moisturising in one go!  The body lotion is the icing on the cake, leaving you beautifully smooth for the whole day.  Formulated with a unique combination of essential oils including Jojoba, Wheat Germ, Avocado, Olive oil and Shea oil – the range delivers a host of therapeutic benefits to the body, mind and soul. SABON's mixture of essential oils are all paraben free and penetrate the body quickly to help invigorate, uplift and detoxify.
Purchase Sabon products here Shower Oil £19 and Mineral Body Lotion £24
Venus Snap with Embrace Set
What with me spending New Year's Eve away from home, this little set is perfect to throw in my suitcase.  The razor has it's own little case, you only need to wet it as it has it's own shaving gel embedded above and below the blades.  For extra smoothness you can use the shaving gel included in the set.
Available from Boots for £9.99
Egyptian Magic
Whether it be a dress or cropped trousers, I'll definitely have my legs out for NYE.  When the pins are out I like to add a little extra sumn sumn to them.  I like to melt it in the palms of my hands and massage it into my legs to get a nice glow.  This Egyptian Magic Skin Cream soothes and repairs dry, rough, and chapped skin; so can also be used for eczema, psoriasis, and sore skin; to soothe and soften lips; as a stretch mark cream; and to reduce scars and blemishes.  I guess that's why it's called Egyptian Magic!
I hope you all have a fabulous New Year and 2016 is as fruitful and wonderful as you!