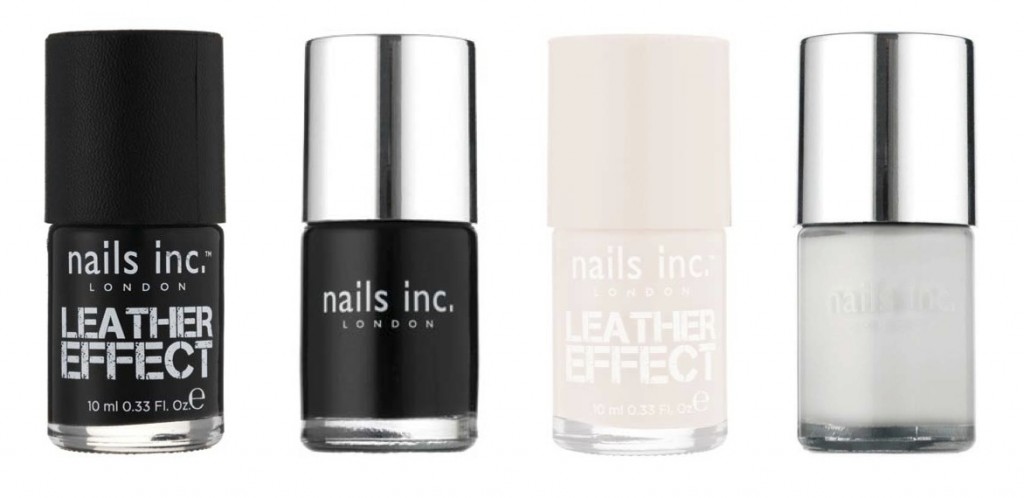 As we all now monochrome is a huge trend this season (and a great style staple for your wardrobe in general), Nails Inc have developed a leather effect nail polish so that we can keep up with the runway nail trend for 2013, and make a statement by mixing the inky blacks with the brilliant whites – whoa killing two trends with one bottle, oh wait two, you know what I mean!
Mix textures to create you're own unique look with leather nails and glossy tips; dalmatian spots, or stripes to create that graphic runway look that will ensure you're nails attract attention.
I am a top coat fiend (it's instilled in my from my nail technician training, gotta make it a chip resistant as possible) the only question is, can you use a top coat with this effect or will it just make it look like a general nail polish? If not, I suggest using 3 (even) coats of polish to make sure it stays put!
From L-R: NOHO, £12; BLACK TAXI, £11; CLERKENWELL, £19; FLORAL STREET, £11