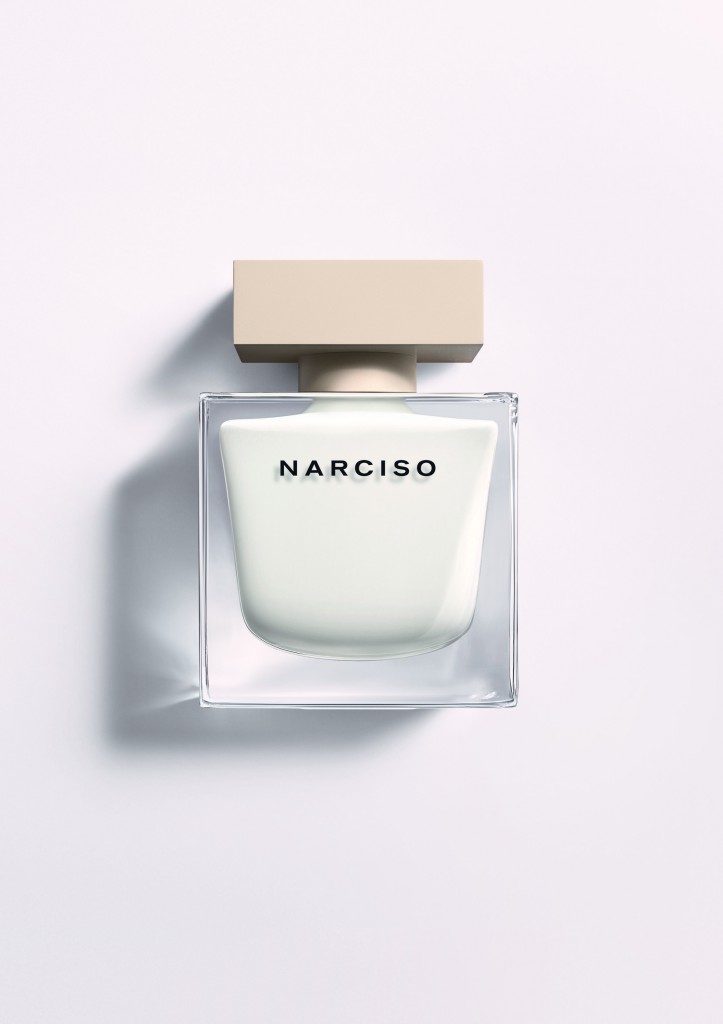 Narciso Rodriguez is launching a new fragrance next week, we have to say we're super excited about it! Having been obsessed with his "Narciso Rodriguez for Her" since the launch of the EDP almost 10 years ago, we are waiting with baited breath to smell his new one "Narciso".
Neither the bottle, nor the name stray too far from the original which makes us even more intrigued about the scent itself.
"NARCISO is a uniquely sexy fragrance.  The fragrance transforms notes of vetiver, the most elegant note from the classic woody family, with a daring olfactory composition that encapsulates intense femininity.  While musk remains the signature heart of the scent, it's a voluptuous musk softened by amber, providing warmth and sensuality.
Assertive woody notes of vetiver and luminous white and dark cedars meet tender florals, lucid gardenia and soft radiant Bulgarian rose to create a sigularsynthesis both bold and subtle."
The result: A seductive most feminine fragrance that lingers and endures.
Available exclusively from Selfridges from August 28th 2014; from £39 for 30ml