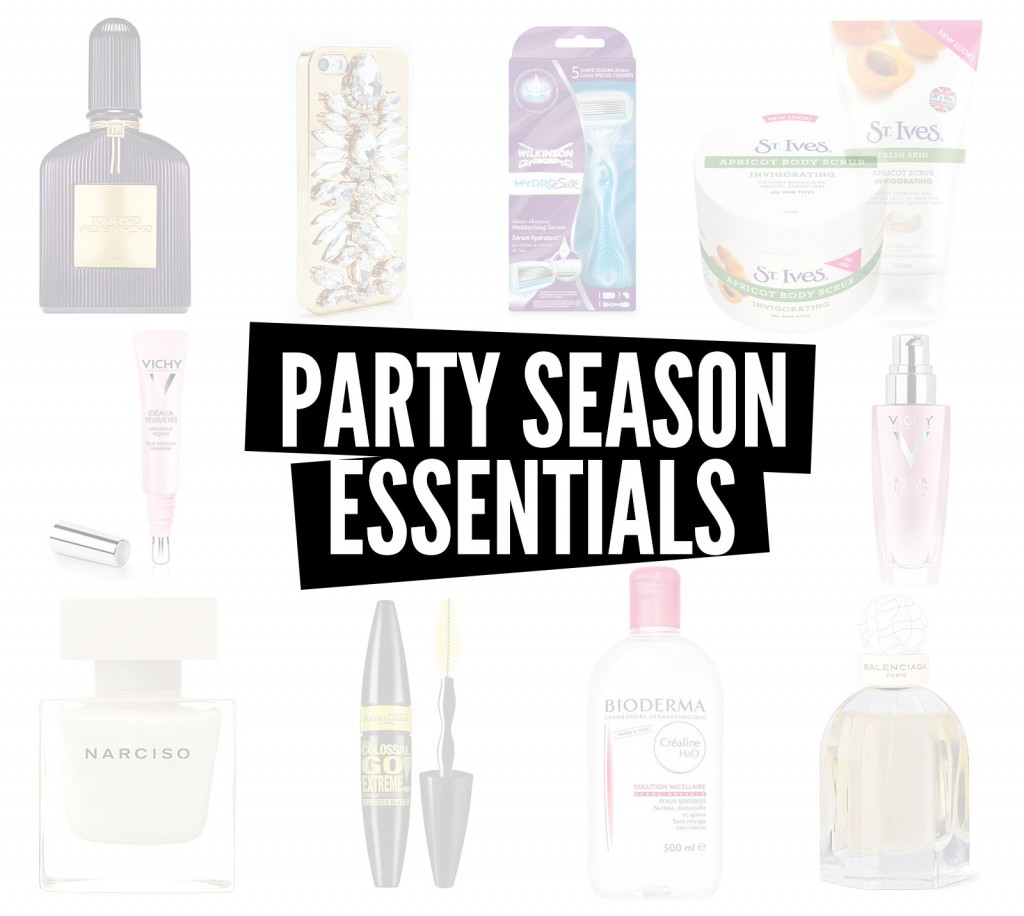 With party season underway there are a few things we need in our arsenal to keep us looking, feeling, and smelling fresh at all times.  These things include a great mascara, facial and body exfoliators, and a good perfume.  Best of all, many of them are on offer at the moment!
See the full kit  of party season essentials after the jump!
INSTAGRAM : TWITTER : BLOGLOVIN : FACEBOOK : TUMBLR : YOUTUBE
FACE
A GOOD MASCARA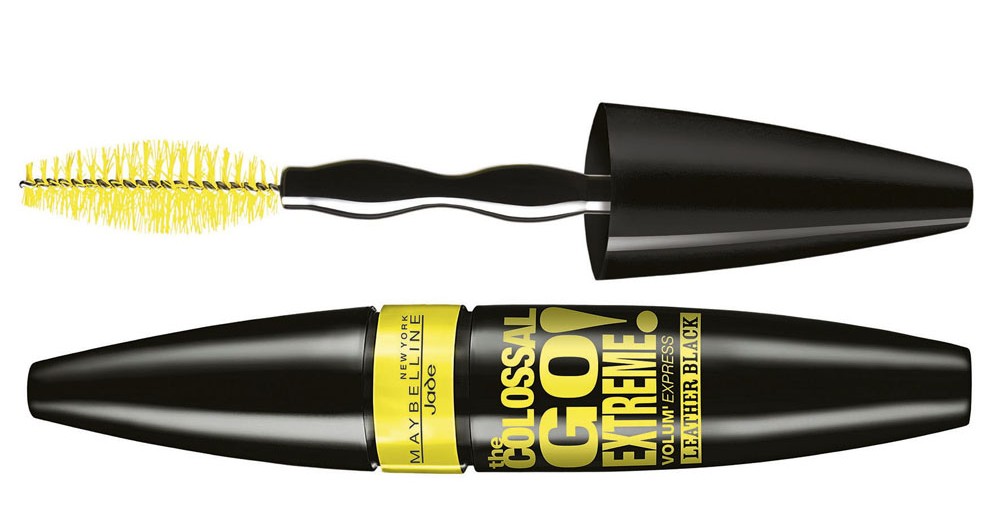 For me a good mascara means one that gives great body, without clumping, and stays put! Add Maybelline's Go Colossal Extreme Black Leather mascara. To be perfectly honest, their marketing ploy of adding the words BLACK LEATHER to the product really got me!!  Available from Superdrug here.
MAKE UP REMOVER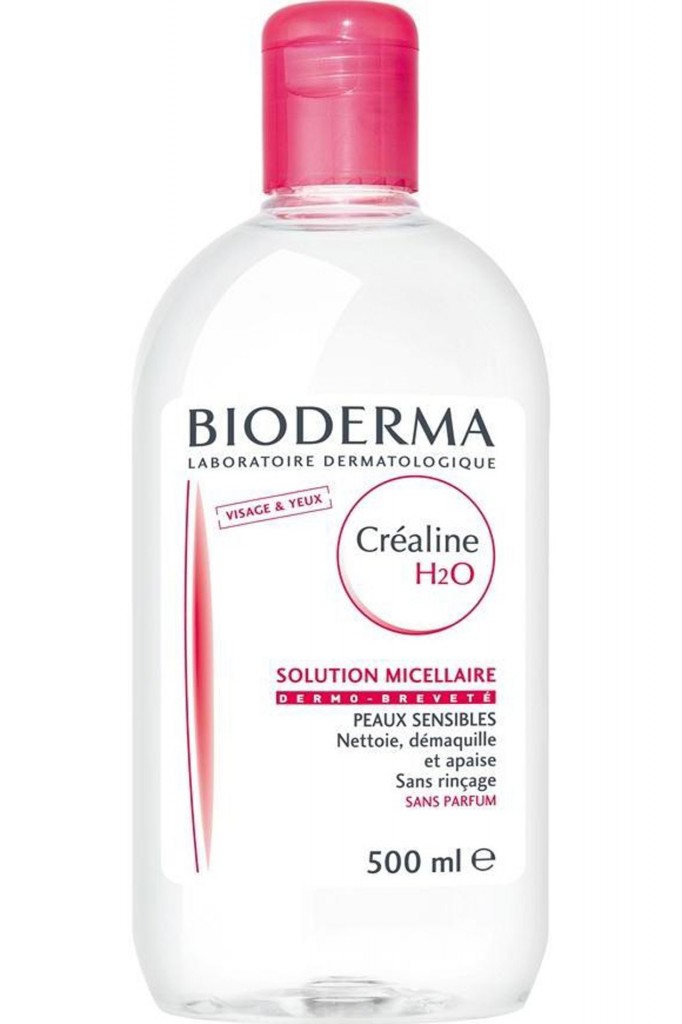 I don't care if you're drunk, tired, or just plain can't be bothered, you have to remove your make up before bed! There are a few reasons for this 1) so your skin can breathe and renew itself while you sleep and 2) so you don't ruin your sheets!
Try this tried, tested, and trusted make up remover from Bioderma, I've found a great deal here.
A FANTASTIC SERUM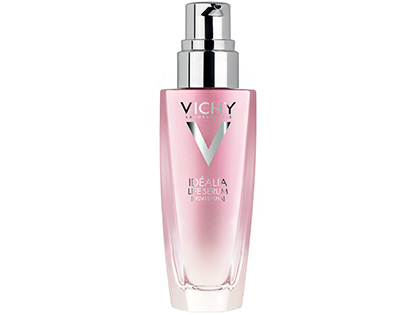 Vichy Idealia Life Serum launched last year, and is designed for skin exposed to a busy lifestyle (pollution, lack of sleep, stress, unbalanced diet, a cocktail or two…) which can have an impact on skin quality at any age.  This is a quick-fix daily serum to help tackle these issues!  Get it in the 3for2 deal at Boots!
REJUVENATING EYE CREAM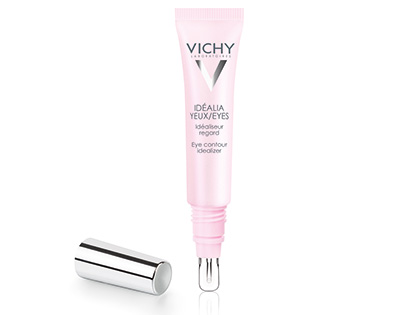 In addition to the serum, the Vichy Idealia Eyes just launched and provides the perfect partner to the Life Serum, targeting the first signs of ageing for those who like to live life to the full and don't want their skin to show it.  Idealia Eyes targets tired-looking eyes to re-awaken your natural radiance through smoothing and reducing fine lines.  Included in the 3for2 deal at Boots!
EXFOLIATOR
Exfoliating your face will get rid of dead skin cells to reveal beautiful new skin.  St. Ives range of Apricot Facial Scrubs promote healthier-looking, glowing skin in just seven days.  Made with 100% natural exfoliants and extracts, and a unique recipe, your skin will look radiant without the threat of unnecessary chemicals.  Now on offer in a 3for2 at Boots.
BODY
A CLOSE SHAVE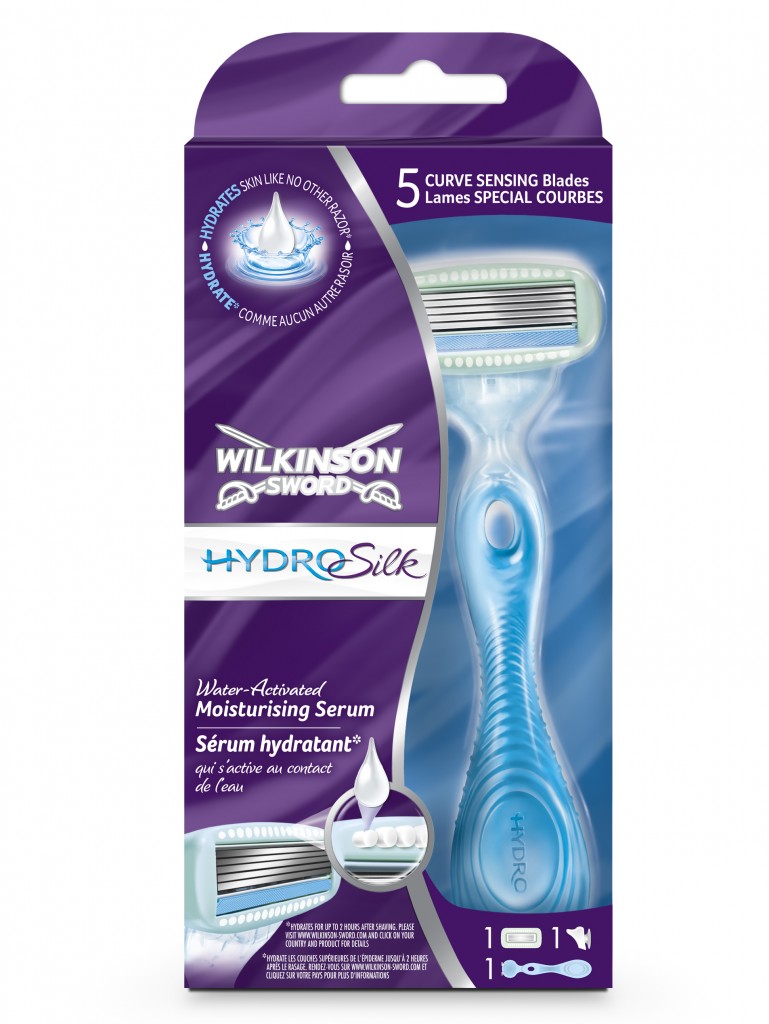 Achieve beach beautiful legs with the Wilkinson Sword Hydro Silk, featuring a Water-Activated Moisturising Serum and 5 Curve-Sensing blades that adapt to the natural contours of a your body, for an incredibly close shave.  Now 1/2 price at Boots!!!
A FULL BODY EXFOLIATION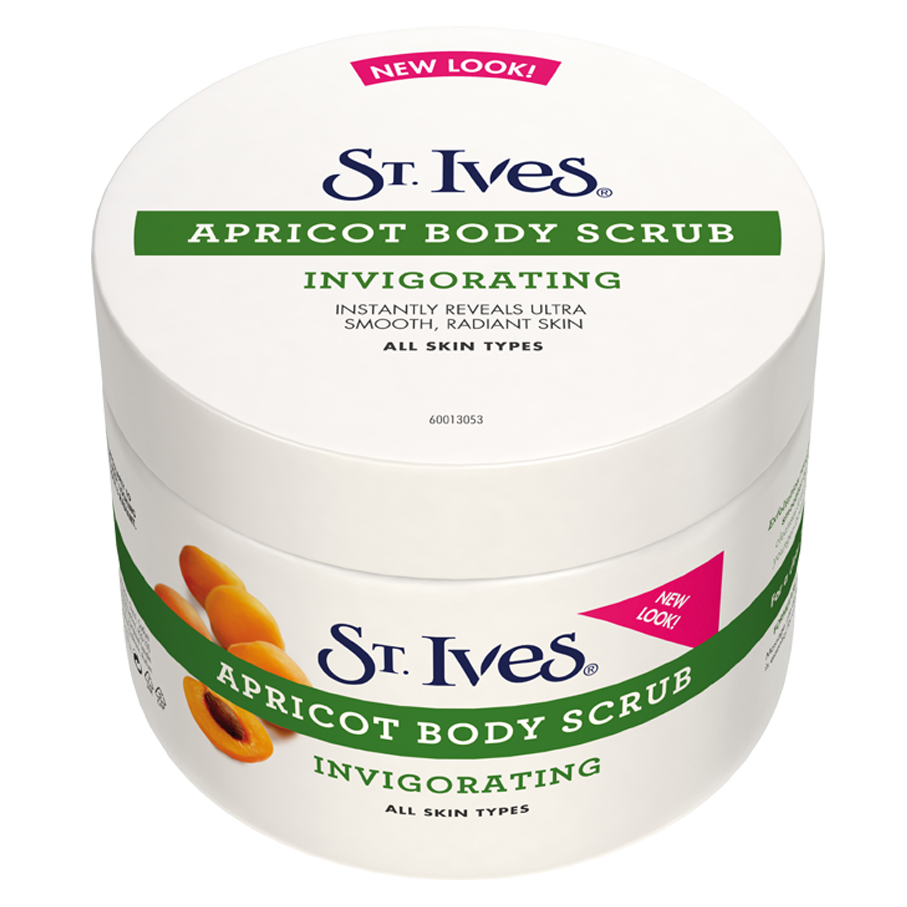 A decent natural exfoliant to buff your body and have it glowing and shining from all angles is what you need to feel haute during party season; leaving your skin competing with all the sequins!
St Ives have a great body scrub that does the trick just fine!  Now in the 3for2 deal at Boots!
FLAWLESS & FRAGRANT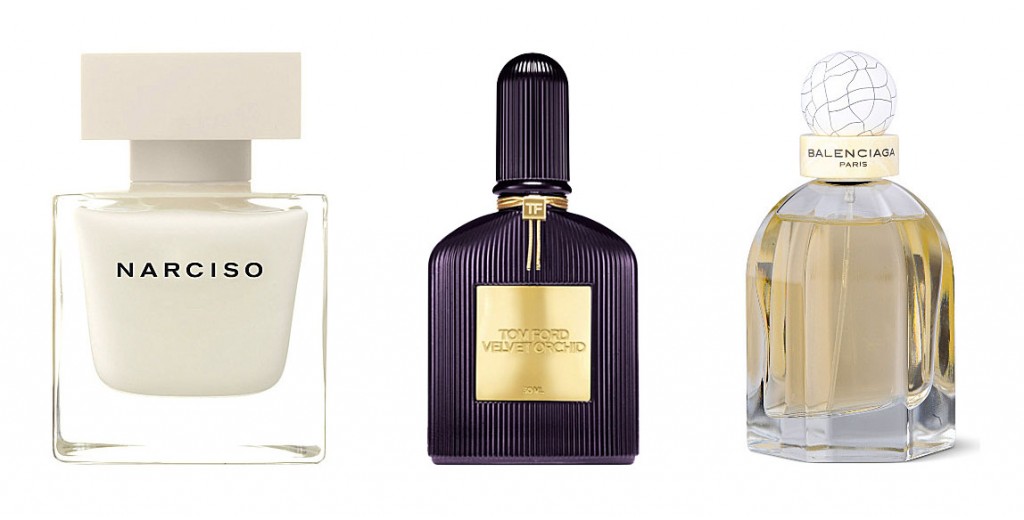 Perfumes are my weakness, a few of my faves at the moment are NARCISO, the latest fragrance from Narciso Rodriguez; Velvet Orchid the latest edition from Tom Ford; and Balenciaga's signature fragrance.  If you want to be smelling sweet all night make sure you buy eau de parfums only, if you can stretch to parfum – good for you!
ACCESSORIES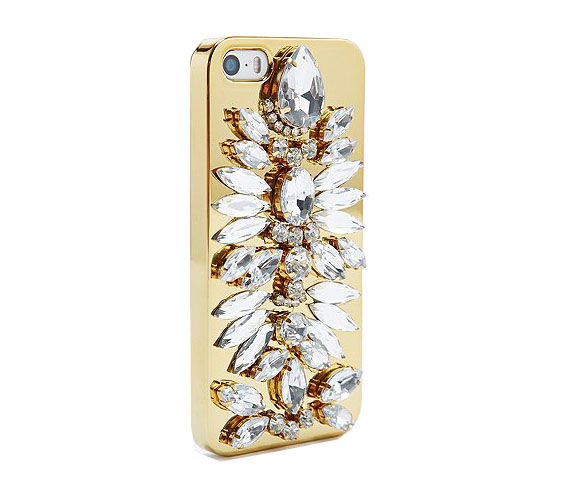 All of the above will have you looking fabuloso in your selfies, but this phone case from Skinny Dip will keep you looking extra flyy while taking your pics!  Available from Urban Outfitters