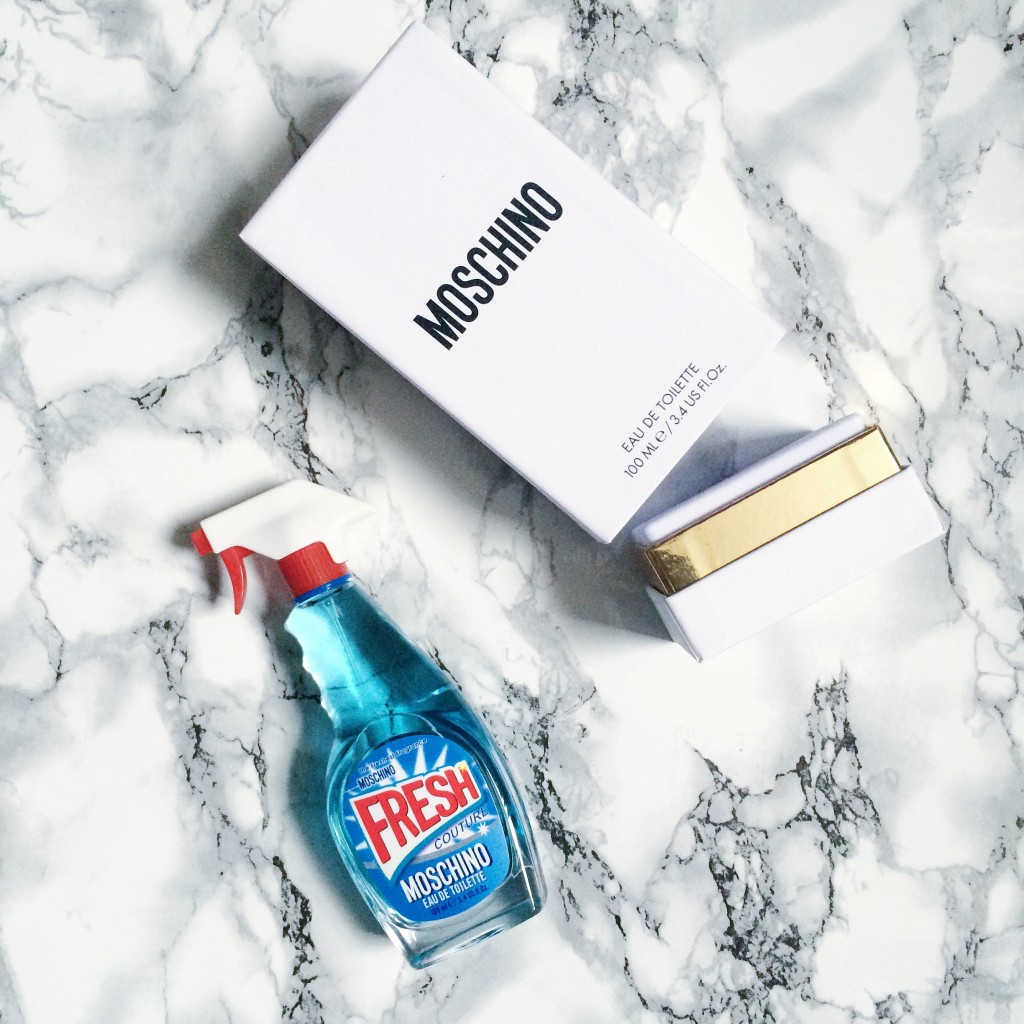 Jeremy Scott has topped the teddy bear bottled Moschino Toy fragrance with the new Moschino Fresh Couture fragrance.
This time the bottle is a replica of the most mundane and commonplace of all products, the household cleaner. Taking the high/low fusion to a whole new level!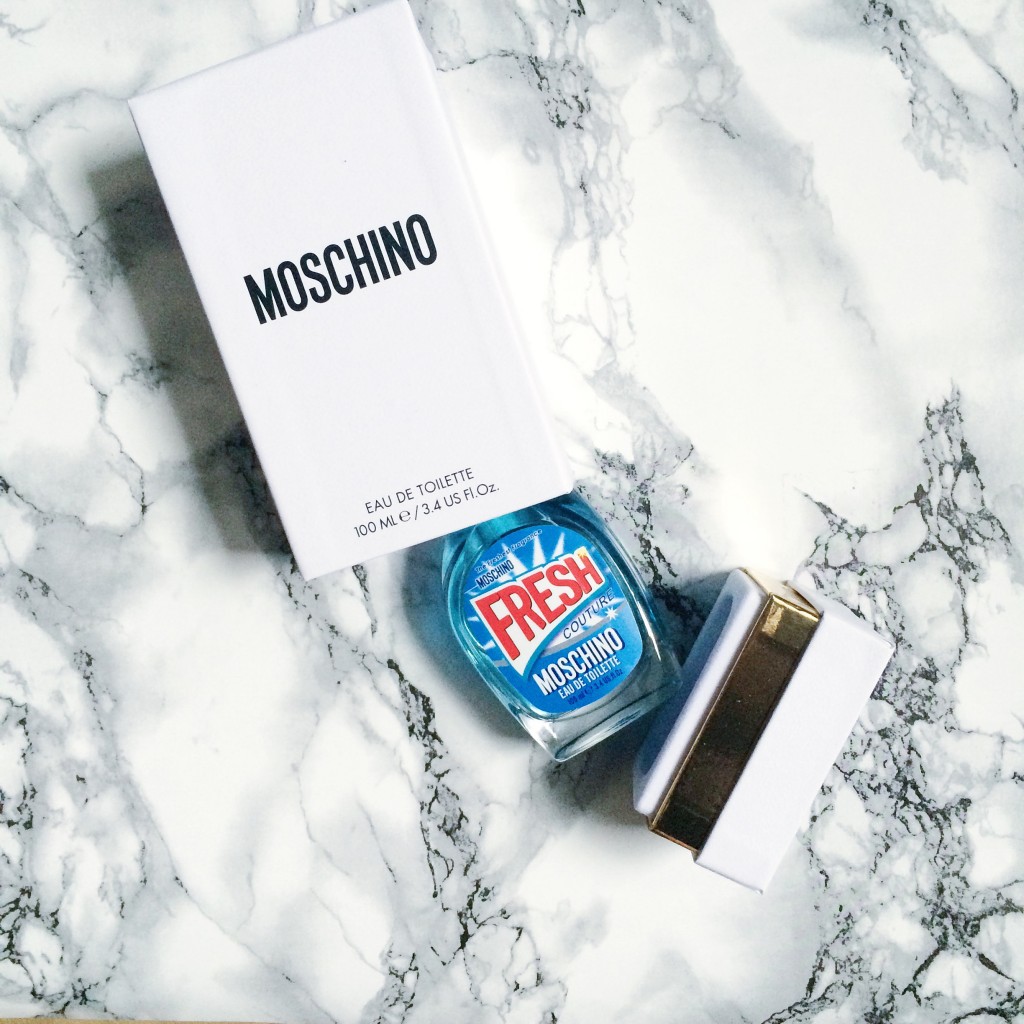 The scent itself is what you would expect with a name like FRESH Couture
The top note is made up of mandarin, bergamot and ylang ylang, the middle note has white peony, and osmanthus; the perfume dries down to a sensual trail of cedar wood, white patchouli, and ambrox.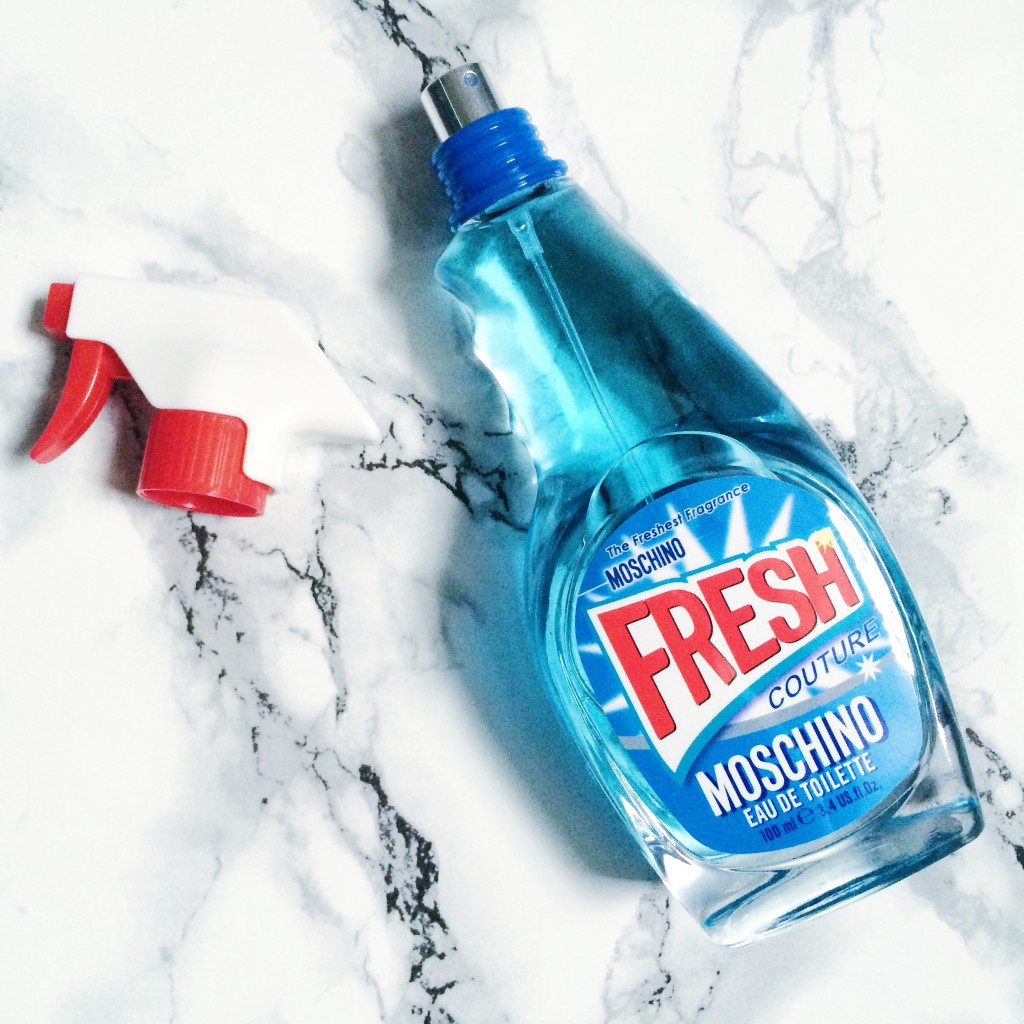 The one thing that I would change about this? The cap, you can't spray the perfume through the spray top, you have to take it off and use it as a normal perfume spray.  As they went to the trouble of creating the household cleaner bottle, the only reason I can think for this is that the perf has to come through a metal cap as opposed to plastic.  Please enlighten me if you know.
Moschino Fresh Couture will be available exclusively at Selfridges from 5th November in the following sizes
30ml £37 | 50ml £54 | 100ml £70