I was recently given an UGG education, did you know that there's more to UGG than, well, UGGS?
UGG Australia's new Spring/Summer 2011 collection features everything from pop color wedges to strappy flats with stud details to sheep skin Converse style pumps. UGG Australia offers the best of the season for women including new updates to the classics range and an array of new designs offering both comfort and style.
The Wedge Collection is simple and incredibly stylish. There is a surprising level of comfort with the extra-cushy footbeds and a variety of stylish materials including Silkee Suedes, Cork and the brand new range made in Raffia. The collection is available in fresh spring colours.
The Comfort Sandal Collection is core for the new season, the range ensures your feet stay cool and comfortable whilst looking stylish. Featuring fantastic spring colours, cork wrapped footbeds, and distinctive studded uppers – this collection transitions seamlessly from the beach to the city, creating a stylish casual feel.
The Women's Sport Collection introduces Converse style pumps with coloured denim, argyle prints, and metallic logos. These classic styles combine twin-face with Silkee Suede, printed canvas and washed denim that will add versatility to any active wardrobe.
The successful Clog Collection has been updated for the season to include new silhouettes and a range of rich leathers and new embossed patterns, making them the coveted item for Spring 2011.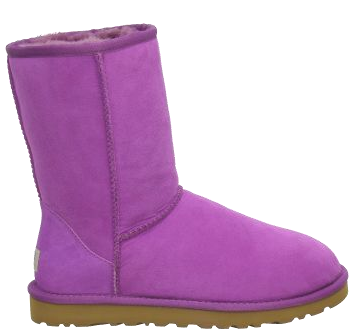 UGG Australia uses twin-face sheepskin on all of their sheepskin based products, meaning the outside and the inside are one and the same not bonded or fused together. Which means they will not come apart like most of the high st versions do. All of the sheepskin is ethically sourced and is of the highest grade. All of the classic boots are reinforced at the heel so you will never see a pair of genuine UGG Australia boots LEANING!!!