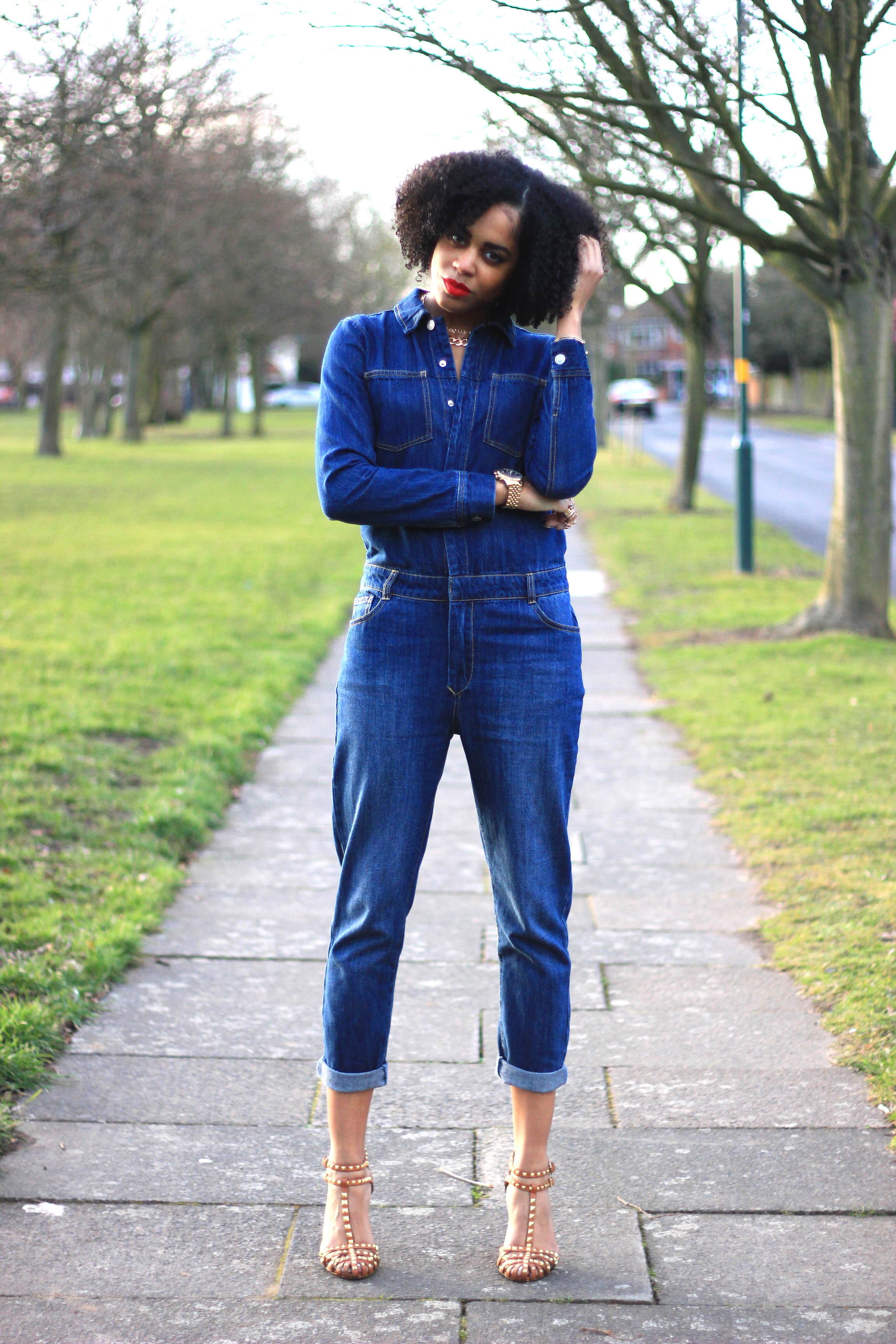 I bought this jumpsuit/boiler suit in the January sales, I had a gift card to spend so was (what felt like aimlessly) roaming around Westfield London looking for something to purchase. I stumbled into Pull & Bear, had a quick eye look, because that's all I had energy for at this point, then was about to leave.
This denim darling was right by the door, reduced from £50 to £20, perfect! I picked it up, took it to the till, then heard "that's £12.99 please". Don't you just love when that happens?!
It's a little short in the leg (obviously), the solution to that, for me is called, roll 'em up a little (so it looks intentional) and add some cute heels.
See more of this look after the jump!
INSTAGRAM : TWITTER : BLOGLOVIN : FACEBOOK : TUMBLR : YOUTUBE