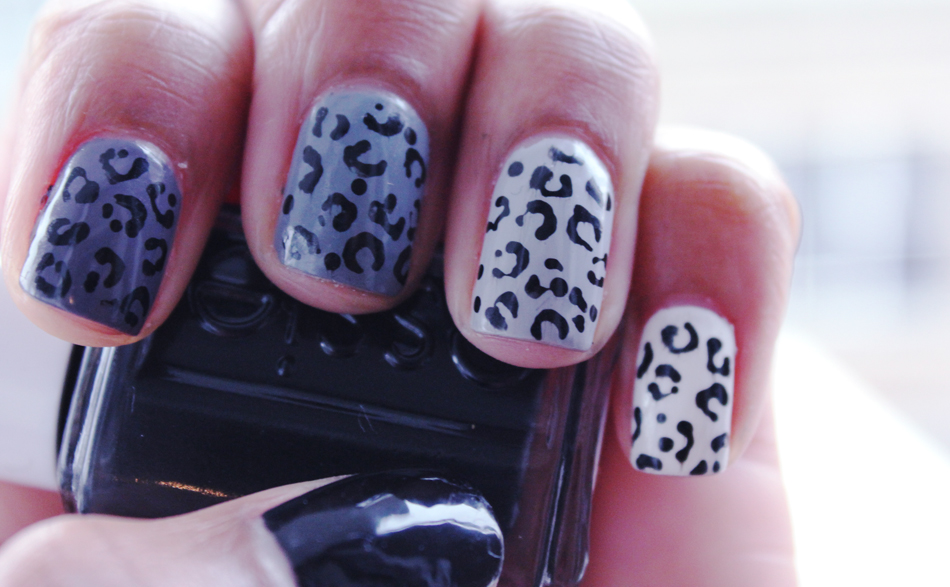 There are few trends that we can say apply to both fashion and beauty; the ombré trend has filtered through from clothes, to hair, and now nails. I already tried and tested out the ombré hair with a box of Swartzkopf XXL platinum, I then took it a step further with the extensions! I've taken it to my fingertips and tested the new trend out on my own nails. Choosing colours from white to black added a leopard print overlay.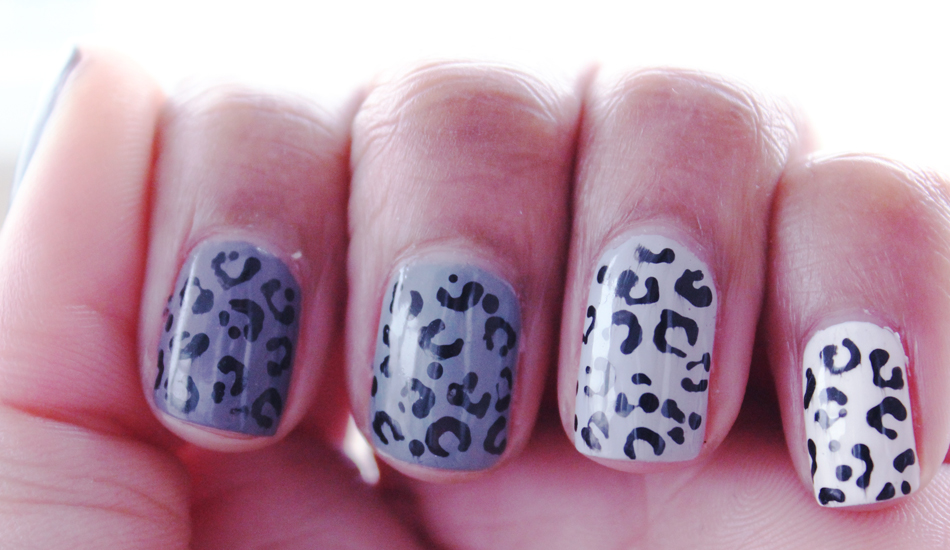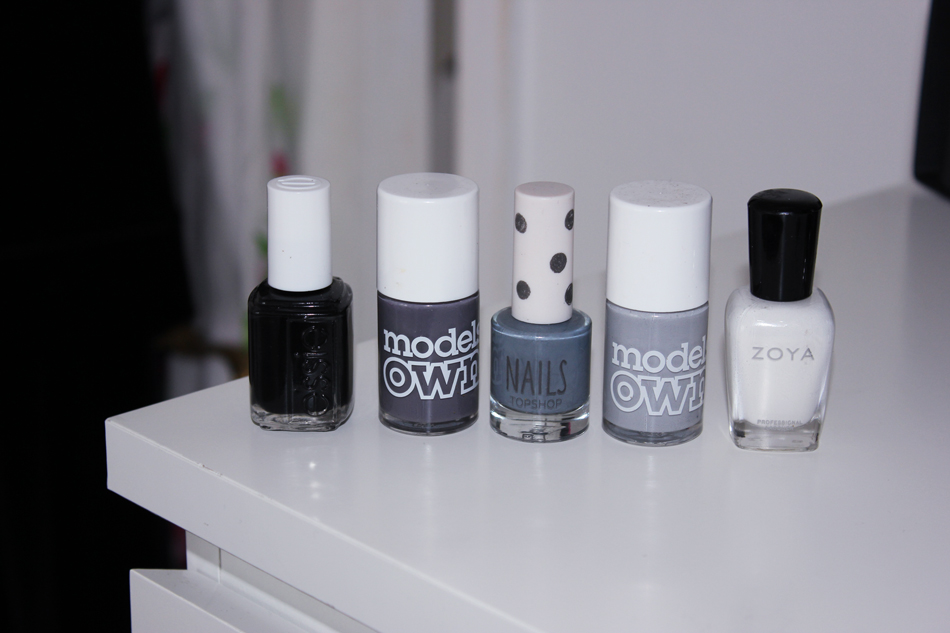 From l-r: Licorice – Essie; Mushroom – Models Own; Cloud – Topshop; Misty Grey – Models Own; Purity – Zoya
Other colour ways to test out are below: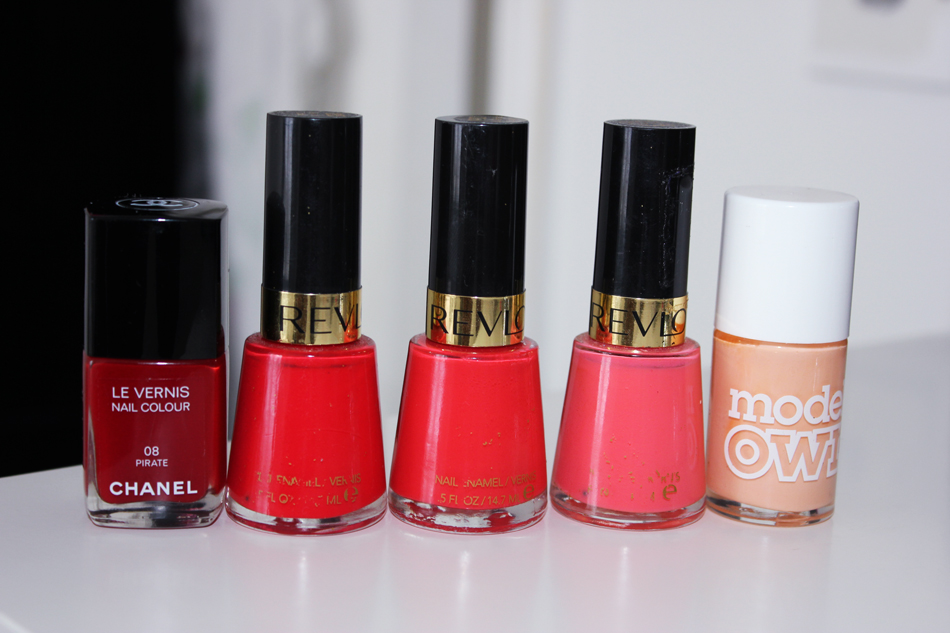 From l-r: Pirate – Chanel; Red Hot Tamale, One Perfect Coral, Tropical Temptation – Revlon; Peach Sherbet – Models Own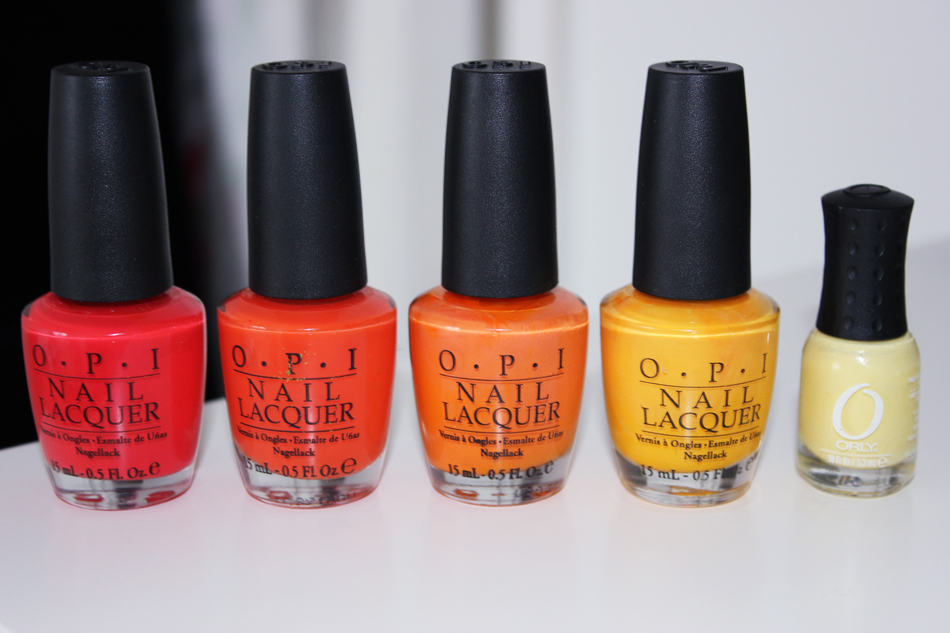 From l-r: OPI On Collins Ave, Hot & Spicy, In My Back Pocket, The "IT" Colour – OPI; Lemonade – Orly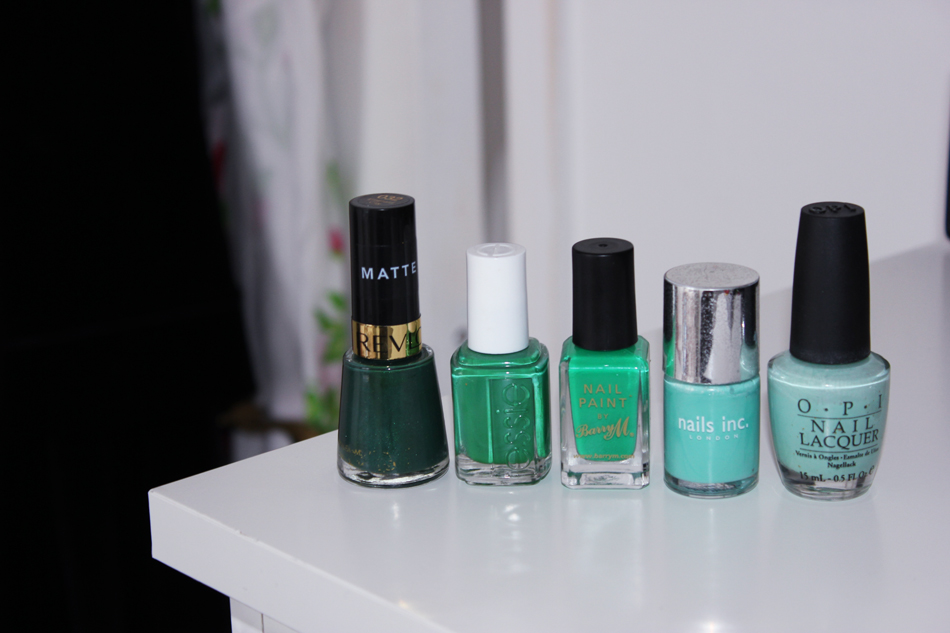 From l-r: Emerald City – Revlon; Pretty Edgy – Essie; Spring Green – Barry M; Spring Mews – Nails Inc; Hey! Get in Lime – OPI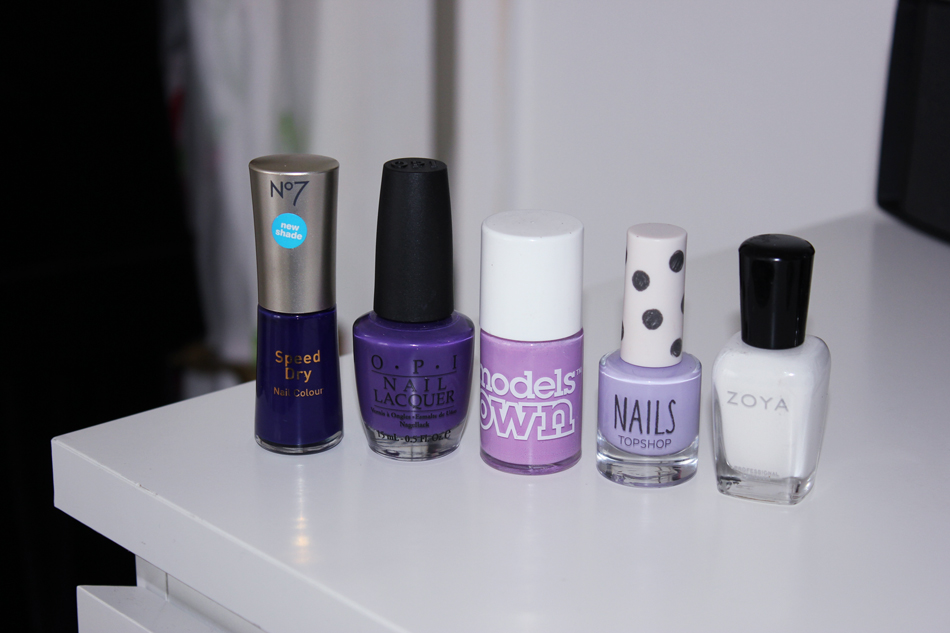 From l-r: Violetta – No7; Funky Dunkey – OPI; Lilac Dream – Models Own; Parma Violet – Topshop; Purity – Zoya
Will you be testing out the ombré trend on your nails?