For SS12 fashion brand 3.1 Phillip Lim intends to give us non-stop on-the-goers and extra 7 hrs a day with the launch of a new bag line.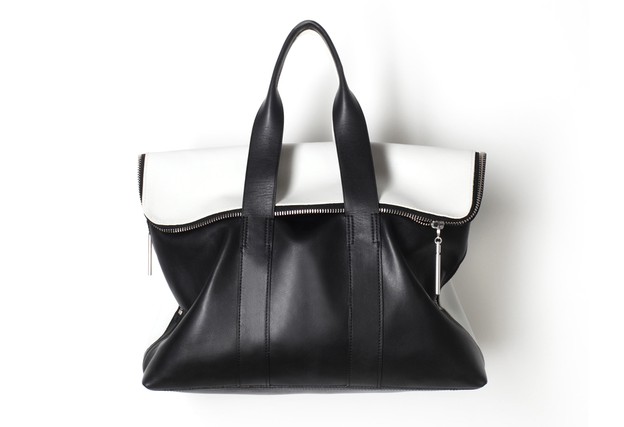 This spring, 3.1 Phillip Lim will add to their accessories collection by introducing the 31 Hour bag line, comprised of four styles, targeted to the wearer "who needs more than 24 hours in a day." The collection will include a cosmetic clutch, a portfolio, a classic tote and a weekender in a color palette of neutral white, cognac, black and navy, with a contrast of fizzy lemon, green and metallic accents, prices will range from approx £200 to £600 (bicolored variations are slightly higher).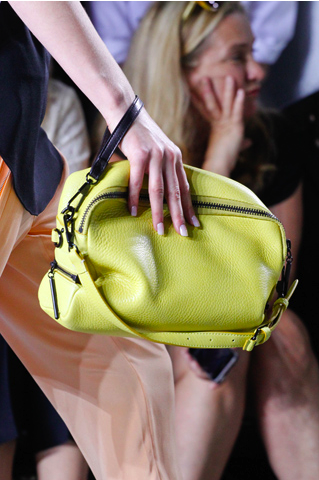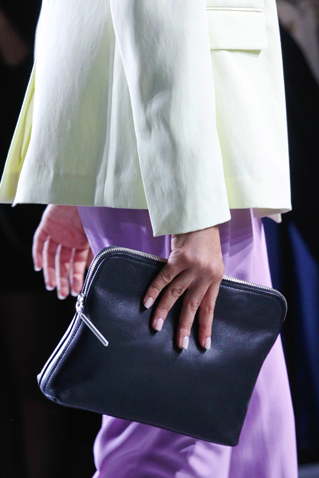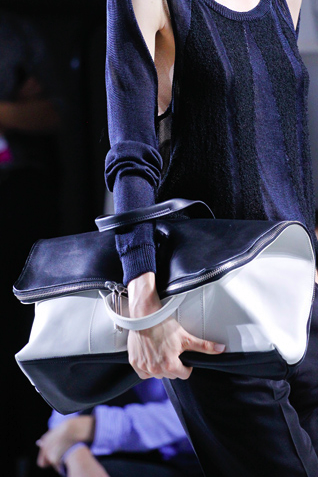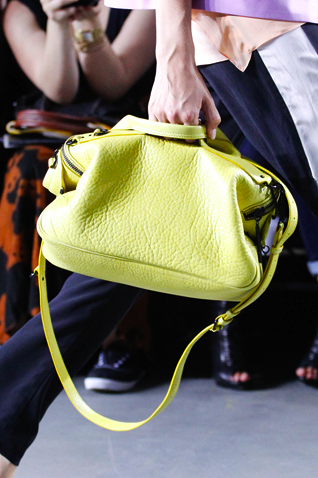 I was excited to see the accessories on the runway, I'll be even more excited to have one in my life day in day out. Hopefully it will give me an extra 7 hrs a day, a girl can dream!
The collection will be available at the end of January at the brand's freestanding boutiques worldwide, as well as Barneys New York, Net-a-porter and Lane Crawford.