I love denim in all it's forms, I mean, who doesn't?! It has to be the easiest thing to wear from day to day, right? But a triple denim look? I've never tried that!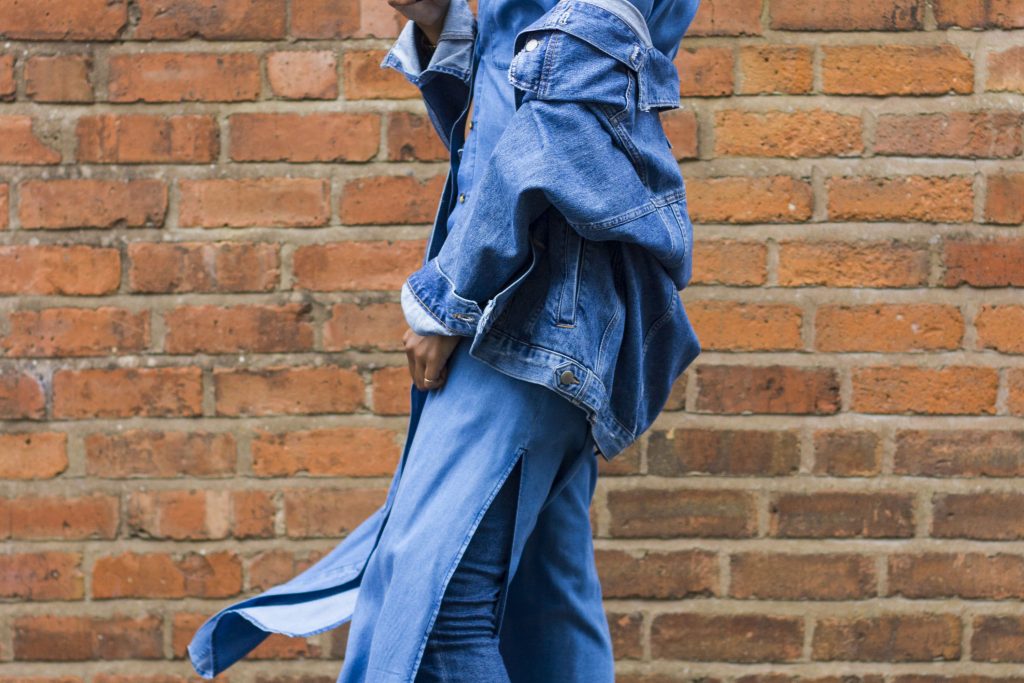 I've rocked double denim on the odd occasion but never made a habit out of it, not even when it was a trend.  So as you can imagine triple denim never entered my head.  My dad, is always rocking the Canadian tuxedo!  His denim collection would be a dream to raid! We have the same leg length, but not the same waist size.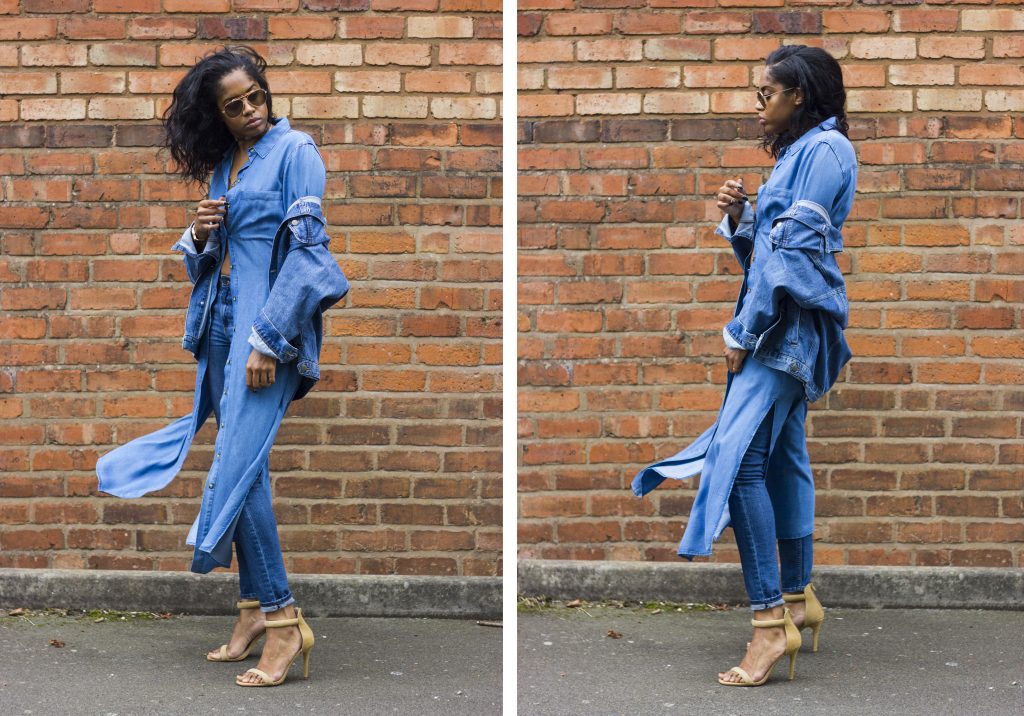 I'm always scoping out jeans, both new and vintage, it was an obsession for a while. There are pairs that I've thrown out that I owned in my late teens/early 20s, that I regret getting rid of – such as my Levis Twisted jeans, I had several pairs in different cuts and lengths.  Alas, there's no point in dwelling on things like that; I would never have room for all of the things I wish I'd kept; I'd need a separate apartment just for my clothes, like Anna Dello Russo!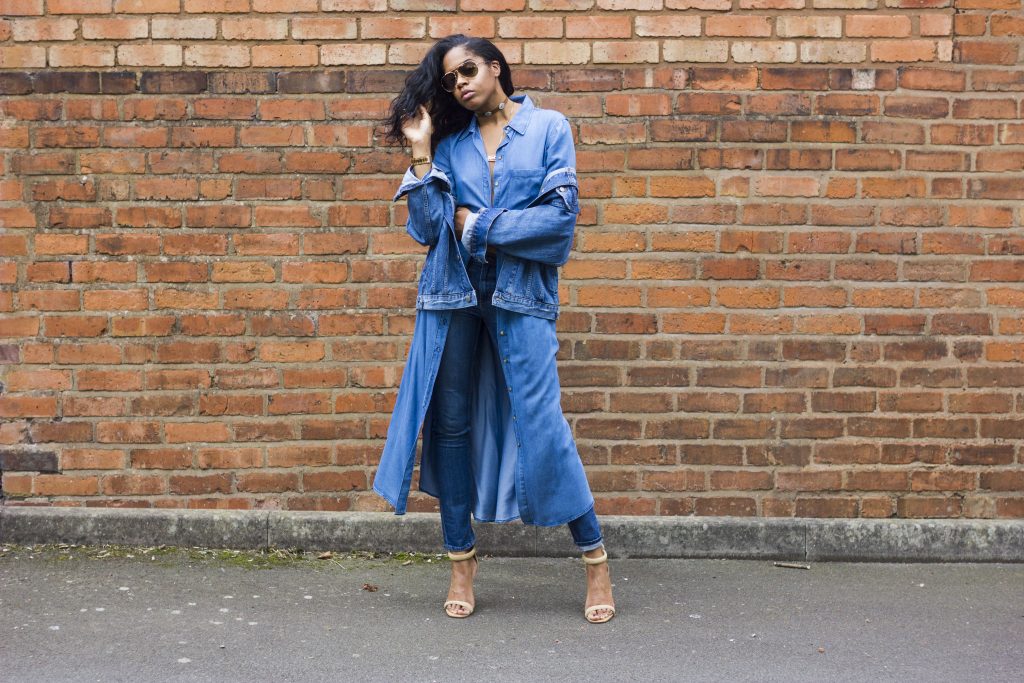 When going through my wardrobe, I pulled out this denim shirt dress; I haven't wore it nearly enough this summer (you may remember it from my Neutrals Haul video) so I wanted to work out how I can get my wear out of it this Autumn.  Double denim with a twist, throw on a pair of blue jeans and it's instantly perfect for the cooler months.  But wait, what about finishing up the look with my new favourite oversized denim jacket?!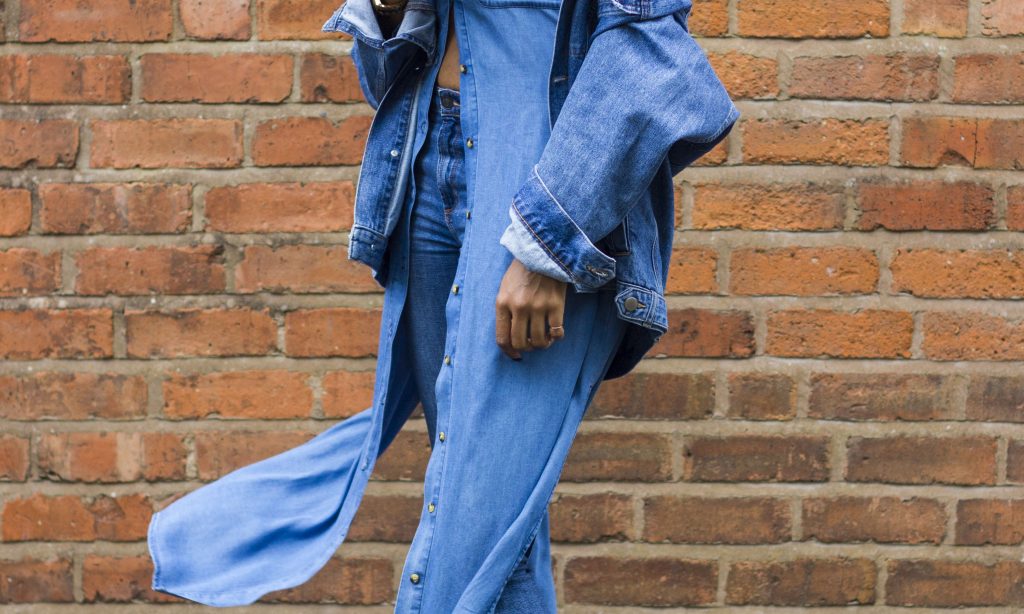 A triple denim look, something I have never styled up before! Denim overload! I kinda like it.  When it gets colder still, I can throw on a tee underneath and switch out the denim jacket for a wool coat.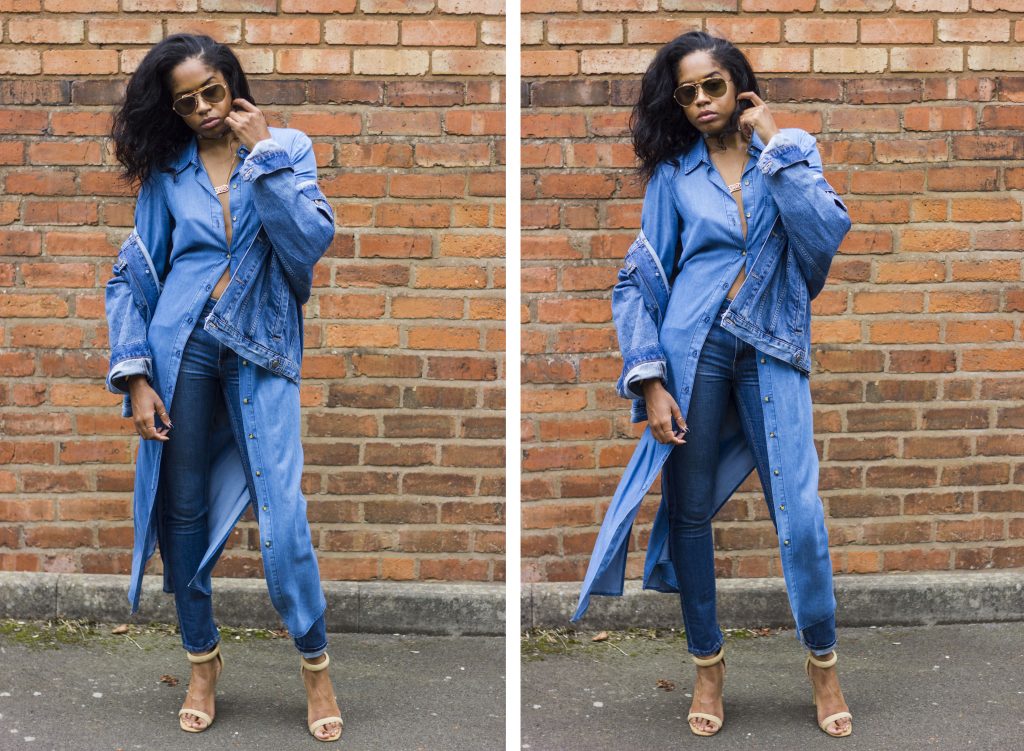 ASOS denim jacket | Zara shirt dress | Topshop jeans | New Look heels | Celine sunglasses | Forever 21 choker
Would you rock a triple denim look?